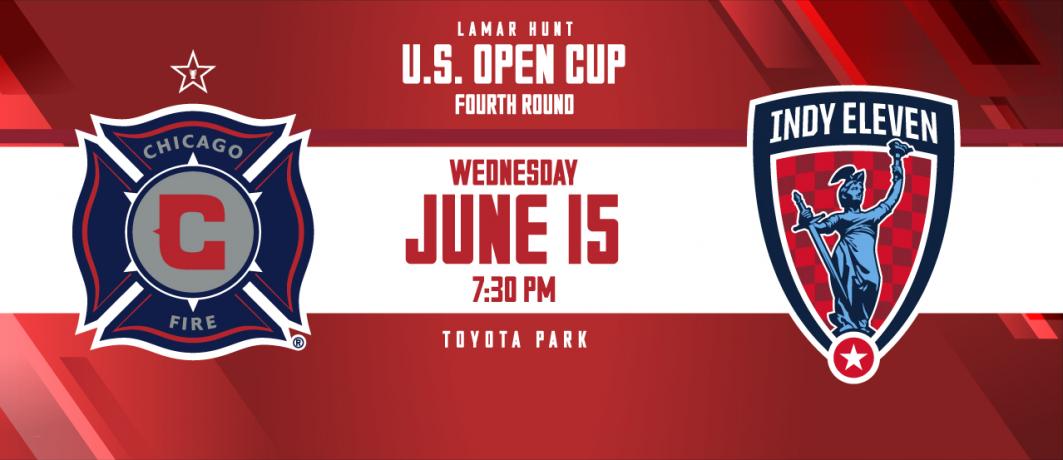 Preview: Indy Eleven takes on Chicago Fire in the US Open Cup (Round 4)
BRIDGEVIEW:
On Wednesday night the Indy Eleven will take on the Chicago Fire Soccer Club in the Lamar Hunt United States Open Cup at 7:30 PM CT 8:30 ET at Toyota Park in Bridgeview, IL in the 4th round of this year's Open Cup. This is second meeting between the Clubs in all competitions the first being in the preseason in 2014 where Chicago dominated to win 3-1. Of course the tides have changed drastically since then and Indy Eleven has had a coaching change and a Spring Season Title to add to the mix of this year's US Open Cup. Indy won its first match in the Open Cup beating Louisville City 2-1 in round 3.
Club Statistics:
Indy Eleven:
All Competitions 2016:
First in NASL, 2016 NASL Spring Season Champions
(5-6-0) 4 NASL Victories, 1 US Open Cup Victory
Player Stats: (All Comps)
Top Scorer: Eamon Zayed (7 Goals)
Top Assists: Nemenja Vukovic (2 assists)
Chicago Fire:
MLS 2016
(2-5-5)
2 MLS Victories, 5 MLS Draws, 5 MLS Losses
Player Stats:
Top Scorer: Kennedy Igboananike (4 Goals)
Top Assists: Arturo Alvarez (3 Assists)
Contributor's Thoughts:
Indy Eleven has all of the fire power it needs to knock out this struggling MLS Team. Given the club comes in prepared enough to handle of pace of Major League Soccer. The club has got a lot of MLS experience through out it's roster it will probably depend entirely on how the game is managed and who will be able to take lead of the ball. I expect Hankinson to have a clear cut plan to take on Chicago. However we've seen in the past where MLS Clubs who have mediocre seasons tend to play well in the US Open Cup. Indy should not underestimate Chicago. However once you've won yourself a Spring Season title and all you have to do is prepare for the playoffs why not focus on winning the cup?