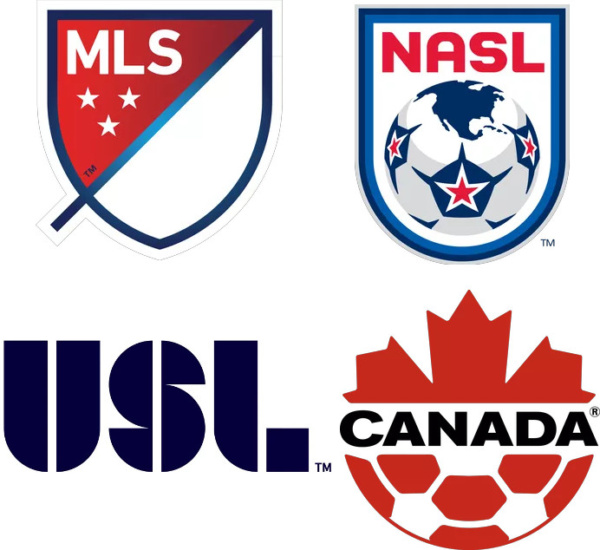 NASL, USL, MLS & CanPL Expansion News & Rumors Tracker – June 2016 Edition
League expansion news and rumors pop up regularly and it is hard to keep track of who said what, where and when. Midfield Press has created the News & Rumor Tracker as a monthly installment following the word on the web about possible future NASL clubs.  This month, we're adding expansion rumor tracking for the USL, MLS and the proposed Canadian Premier League as well.  You can find them below in that order, with the league logos indicating the start of that league's section.
May was an active month on the NASL rumor mill.  The NASL vs USL  battle for Nashville heated up with the investors on each side revealed.  NASL's possible return to Atlanta came into clearer focus. The Philadelphia metro area emerged as a potential landing spot for a NASL team.  Meanwhile we learned that the Deltas could have pro competition in the San Francisco market sooner rather than later.
The latest league position on expansion remains Bill Peterson comment to beIN Sports last month:  "We are at 13 clubs today.  The goal is to go to 20 clubs.  We don't have a timeline for that and I don't think we need one.  We are probably working with five or six groups right now who have shown a lot of interest in our league, and we're working through that process and that's not stopping.  Getting to 20 teams is not going to be that hard.  For us the challenge is finding the right marketplace, right ownership and build something that is going to be here forever."
June also looks to be an an exciting month for NASL, as the Board of Governors is scheduled to meet and consider expansion proposals from Chicago and possibly others.  Typically, interesting nuggets leak out to the press from these meetings, and if the Chicago NASL group's transparency continues, we should expect to hear from them directly without having to rely on gossip.
Announced NASL Teams
Puerto Rico FC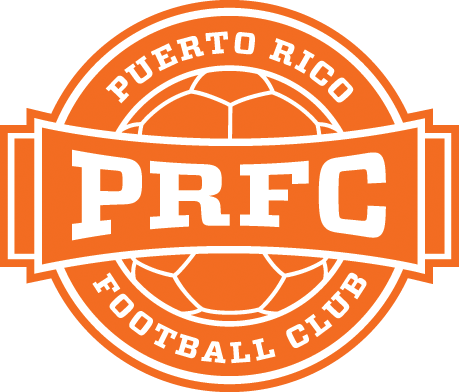 Set to debut in on July 2nd vs Indy Eleven, Puerto Rico FC is owned by NBA superstar Carmelo Anthony.  Carmelo has appointed respected former MLS executive Tom Payne as team president and former NASL club Puerto Rico Islanders manager Adrian Whitbread to run the team.  The club will call the Islanders' old digs Juan Ramón Loubriel Stadium in Bayamon their home.  The team has made initial signings of NASL veterans Pedro Mendes, Paulo Mendes, Chris Nurse, David Meves, Oliver Minatel as well as Puerto Rican nationals Joseph Marrero and Jorge Rivera in addition to Spaniard Ramon Soria Alonso.   
June 2016 Update: Puerto Rico FC added defenders Rudy Dawson and Ramon Del Campo on the field, as well as NPSL standout striker Bljedi Bardic.  They added popular Puerto Rican international Alexis Rivera to the front office as Community Relations Director.  By the time we do our next update, they will have taken the field for their NASL debut against Indy Eleven on July 2nd.
More on Puerto Rico FC:  http://www.puertoricofc.com/
San Francisco Deltas 
Led by Silicon Valley entrepreneur Brian Andres Helmick, the San Francisco Deltas will debut in the 2017 Spring Season, playing out of Kezar Stadium.  The club will invest several hundreds of thousands of dollars to make improvements at stadium.  The Deltas have started to collect season ticket deposits on their web site.  They have set August as their target date to have a manager in place.
June 2016 Update: The Deltas have sold out the first two stages of season ticket packages.  They added experienced Brazilian GM Jose Carlos Brunuro to the front office.  The Deltas could see pro soccer competition in the market as soon as 2017 from San Francisco City FC, who told Evan Ream of their intentions to go pro by next year or 2018, presumably in USL.
More on the San Francisco Deltas:  http://sfdeltas.com/
Public NASL Efforts
Chicago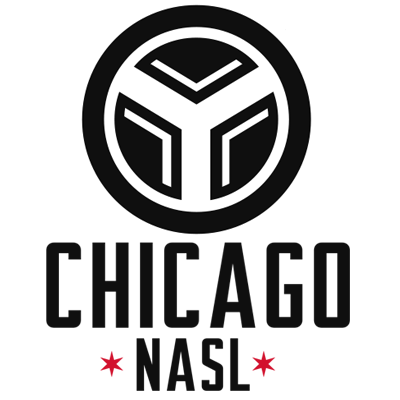 Peter Wilt is leading a group including Club9 Sports set on bringing a NASL team to Chicago.  The club will present at the June NASL Board of Governors meeting with their eye on a Spring 2017 start.  Chicago NASL has identified Soldier Field, Wrigley Field and US Cellular Field as its ideal places to play.   The team solicited fan suggestions for its official name and colors on its web site, and they will narrow down the finalists and allow fans to vote on the name.  The classic NASL moniker Chicago Sting is likely to be one of the options, having received a plurality of votes in the initial survey.  Other fan suggestions included Chicago City SC, Municipal Chicago and Wild Onion FC.  
June 2016 Update: Peter Wilt spoke with Midfield Press recently to discuss progress on the Chicago NASL effort.  The Chicago NASL group is expected to seek official expansion approval at the NASL Board of Governors meeting later this month.
More on Chicago NASL:  http://www.chicagonasl.com/ and Peter Wilt's February 2016 AMA.
Philadelphia
Jonathan Tannenwald broke the story that the owner of the American Soccer League's Philadelphia Fury, which plays in the South Jersey suburb Glassboro, is looking to partner with investors including a La Liga club to bring a NASL team to the Philadelphia market.   The Philadelphia Fury is a classic NASL brand. Their potential investor group reported includes members from the Dubai and Las Vegas.  SD Eibar's friendly against the Fury at Rowan University was said to be related to these efforts.  While Rowan University may not be an ideal location for a Philadelphia market team, it is one that the Fury are comfortable with.
Empire of Soccer added that Fury owner Matt Driver has not yet secured the investment necessary to move to NASL and that as of their report had not been in touch with the league office about their plans.
NASL Rumors With Multiple Sources and/or League Commentary
Nashville
Nashville is the subject of pro soccer efforts by both USL and NASL groups.  The USL group, DMD Soccer, seeks to acquire the brand and assets of the supporter-owned NPSL team Nashville FC while providing a seat on the board to the current supporter-owners in the form of a supporters trust.   DMD has been awarded a franchise by USL to start in 2018 contingent on building a soccer specific stadium.  The DMD group includes investors with ties to health care companies including Marcus Whitney, chairman of Nashville FC, David Dell president and COO of LifePoint Health and Christopher Redhage, co-founder of ProviderTrust.  Nashville FC previously indicated an interest in moving up to pro soccer in a recent interview with Midfield Press.  
The NASL group is being led by former Tennessee Economic and Development Commissioner Bill Hagerty.   "Nashville has reached the point as a sports market where it is ready to support a high-level professional soccer team," Hagerty said. "We are engaged in discussions to create an ownership group to bring top-tier professional soccer to Nashville. I look forward to an ongoing discussion about what is best for Nashville and its professional sports future."
NASL has officially come out in support of expansion to Nashville. "We absolutely believe Nashville would be a great fit for the NASL," NASL spokesman Neal Malone said. "It's home to a robust soccer community and it has a reputation for being an excellent sports city. We feel that there would be a lot of support, and you see that already with Nashville FC."  
Ultimately who wins the USL-NASL battle for Nashville may come down to who the city supports in terms of stadium funding.  "The mayor supports the growth of soccer in Nashville and is supportive of all groups that want to bring a team here," Mayor Barry spokesman Sean Braisted told the Tennessean. "It will ultimately be up to the private sector to bring their proposals to Metro. The United Soccer League is clearly moving in that direction, and we'll see over time if there are others interested in coming to Nashville."  USL requires a soccer-specific stadium, while NASL does not, which may allow a NASL team to beat a USL team to market.
Celtic USA
British tabloid The Sun reported that Celtic FC looked at putting a team in NASL.  Boston, Detroit and Hartford were cities Celtic FC considered according to an in-the-know Big Soccer poster.  Boston may be blocked due to a marketing agreement between Celtic FC and the Boston Celtics.  Celtic Underground recently reported the club executive Peter Lawwell will be traveling back to the USA this summer to re-engage NASL talks. Celtic Underground's @celticrumours twitter account mentioned hearing talk of Philadelphia and the West Coast as locations the club was eyeing.
June  2016 Update: We examined the most logical landing spots for Celtic NASL, however nothing says they will follow the logical path.  Meanwhile, the Celtic-affiliated Lansdowne Bhoys of the Bronx/Yonkers area of New York indicated an intention to go pro by 2018 amidst their US Open Cup run.  Philadelphia may host a Scottish Premier League match between Dundee and Celtic next season.
Atlanta 
Bill Peterson confirmed in a Big Apple Soccer report that the league is in discussions with two groups in Atlanta, despite the recent demise of the NASL Silverbacks and the impending launch of MLS's Atlanta United FC. "We have two groups interested in Atlanta," said Peterson. "They are trying to develop a game plan and build on what occurred the last several years."
June 2016 Update:  The Atlanta Journal-Constitution reported that a NASL team may be coming to DeKalb County, just east of Atlanta.  A group is looking at building a soccer complex that would host both a NWSL team, referred to as the Atlanta Vibe, and a NASL team, referred to as the Atlanta Chiefs.  While the Chiefs brand is from the classic NASL era, its use is inadvisable in a contemporary context.
Orange County  
Empire of Soccer reported in their January 21, 2016 piece on Bill Peterson that several sources are telling them that Orange County is one of the markets that NASL is discussing with interested potential ownership groups.  NASL Orange County rumors circulated prior to that report suggesting the musician Sting was involved with the bid, first reported on Big Soccer by a poster known to get scoops and then backed by reporter Evan Ream.  However Bill Peterson denied Sting's involvement with a NASL bid on a podcast interview with Neil Morris on WRAL.
June 2016 Update:  Nothing new, though we wouldn't be surprised to hear of an Orange County group presenting at the upcoming Board of Governors meeting.
Las Vegas
Empire of Soccer reported in their January 21, 2016 piece on Bill Peterson that several sources are telling them that Las Vegas  is one of the markets that NASL is discussing with interested potential ownership groups.  A later EoS article dated January 27, 2016 includes a comment from Bill Peterson that an attempt to move the Scorpions brand to Las Vegas  this past offseason was rejected by the NASL Board of Governors:  "All the pieces weren't in place," he said.  Since these comment appears to be from the same interview, it would seem Las Vegas is still in play but the Scorpions brand there may or may not be.  Cosmos Country Podcast previously reported that a Las Vegas investor group was at the Board of Governors meeting in New York prior to the Soccer Bowl.   Recent rumors on Big Soccer from an in the know poster suggest that USL may also be trying to bring a team to Vegas.
June 2016 Update:  Nothing new.
Single Source NASL Rumors
San Diego  
San Diego is one of the markets that NASL is discussing with interested potential ownership groups, according to Empire of Soccer's January 21, 2016 article  on Bill Peterson.  San Diego is also the subject of MLS expansion rumors, with former San Diego Padres owner John Moores linked with a MLS bid.   San Diego has also been the subject of USL rumors, with a recent one involving Landon Donovan launching a San Diego USL team denied by the US soccer legend on Twitter.  Scratching The Pitch reported that a strong potential USL ownership that does not include Landon Donovan has emerged.
June  2016 Update:  NBC San Diego reported that a group is close to securing a USL team for 2017 to play out of Torero Stadium.
NASL Rumors On Life Support
Los Angeles
Mentioned by an in-the-know BigSoccer poster who reported NASL interest along with San Francisco (turned out to be the Deltas) and Orange County, the rumor was that a group with links to Mexican billionaire Carlos Slim looked at bringing a NASL team to Los Angeles. The poster suggested the team could use the LA Aztecs name and target Mexican demographic, playing out of East LA.  Unlike San Francisco and Orange County, NASL to LA has not been corroborated by any other sources or gained any momentum.  
Prior to those rumors, Indy Week and Kartik Krishnayer reported in 2014 that a Los Angeles group was close to launching a NASL team to debut in the Fall 2015 season, with Kartik reporting that Eric Wynalda was involved.  The Aztecs branding was in play here too. That bid obviously fell apart, but it demonstrates that Los Angeles has generated NASL expansion interest.
June 2016 Update:  Nothing new.
New York United FC:   The NASL news and rumor sphere was rocked on January 27, 2016 when Bill Reese tweeted a discovery that MP & Silva, owners of Miami FC, had applied for a trademark on "New York United FC." Cosmos COO Erik Stover said in his March 2016 Reddit AMA, "I'm not sure what the reasoning of the trademark was. It could mean many, many things. I haven't heard anything about an NASL team." An alternative possibility to an outdoor soccer team could be an entry into Mark Cuban's upcoming Professional Futsal League. Incidentally there is already a Cosmopolitan Soccer League team with prior use on the name.
June 2016 Update:  It remains to be seen what the sale of MP & Silva to a Chinese private equity firm means for Miami FC, the New York United FC trademark and the exciting Americas Champions League concept that Riccardo Silva was developing.
Detroit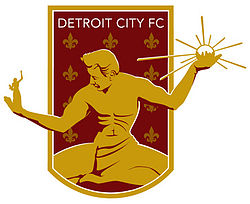 Detroit has come into focus as a target of MLS, with Detroit Pistons owner Tom Gores and Cleveland Cavaliers owner Dan Gilbert teaming on a bid.  In September 2015, a Detroit expansion group presented at the NASL Board of Governors meeting alongside San Francisco and OKC, according to reporter Sulaiman Foralin.  Neither group appears to include the successful NPSL side Detroit City FC, which previously made its desire to move up to the pros known as  exemplified in this article by Crain's Detroit Business.  Prior to launching his MLS bid, Tom Gores was reported by Detroit News to have discussed helping Detroit City FC make the leap to pro soccer.  The power of the Detroit City FC movement is demonstrated by the club's fans raising over $740,000 for the refurbishment of Keyworth Stadium to serve as a new home that will support the team's continued growth.  It remains possible that if the MLS bid succeeds and excludes Detroit City FC, that the NPSL club could still go pro in the NASL.
June 2016 Update:  The MLS bid throws NASL expansion to Detroit into question.
No Longer Appearing On The NASL List
The United Soccer League continues to expand at a pace that puts the original North American Soccer League to shame.  The league presently sits at 29 teams and seemed poised to end up in the mid-to-high 30s next season. With Reno 1868 already on deck for next year and the Austin Aztex looking to return, Nashville was the first in what may be a series of USL expansion announcements in the coming months.  San Diego is rumored to be close to happening by the local NBC affiliate, and MountainStar Sports Group appears to be near bringing a team to El Paso.
Announced USL Teams
Reno 1868 
Owned by Indiana Pacers billionaire Herb Simon, Reno will start play in 2017.  Sacramento Republic FC recently played a friendly in Reno against the Liverpool FC U-21s before a crowd of 6,287 at 1868's future home of Greater Nevada Field.  
More on Reno 1868.
Austin
Technically not an expansion team, the Austin Aztex are on-hiatus from USL for 2016 due to flood damage to House Park.  The Austin Aztex continue to work on their 2017 USL return, eyeing a potential stadium partnership with the rugby team the Austin Huns. 
More on the Austin Aztex.
Nashville
DMD Soccer has been awarded a USL franchise for 2018 contingent on acquiring a soccer-specific stadium.  They are also seeking to acquire the brand of Nashville FC.  See NASL Nashville entry above for more details on the race between the two leagues for Nashville.
More on Nashville FC.
Rumored USL Teams
El Paso: MountainStar Sports Group is reportedly working to bring a USL team to El Paso.  MountainStar owns the El Paso Chihuahuas AAA baseball team as well as FC Juarez across the Mexican border.
San Diego:  NBC San Diego reports that USL is close to awarding a San Diego franchise to start in 2017 playing out of Torero Stadium.  Scratching the Pitch and an in-the-know Big Soccer poster previously reported recent USL's interest in San Diego.
Las Vegas:  The Las Vegas Review-Journal reported in March that the USL was interested in bringing a team to Cashman Field in Vegas.  USL spokesperson Brett Lashbrook told the Review-Journal that there was a precedent of minor league baseball and USL sharing a stadium.  The Las Vegas 51s AAA team is looking to move out of Cashman into a new stadium.
LAFC2: Scratching The Pitch suggested the Orange County Blues might turn into LAFC2.  LAFC2 was also reported by an in-the-know Big Soccer poster.  Whether they are a new team or a rebranding of the OC Blues, LAFC2 could start next year, ahead of the parent club's debut in MLS.
Birmingham: Scratching The Pitch reported Birmingham, Alabama as a potential USL city along with their own rumors on Nashville and San Diego USL teams.  
Cleveland:  Message board rumors should always be taken with a grain of salt, but Cleveland could follow on Cincinnati's heels in USL, if rumblings from two local area posters (1, 2) on Big Soccer are to be believed.  
Boise:  Boise is another spot rumored for USL by a Big Soccer source that reported USL's Nashville interest before the Tennessean story broke.
Lower League Teams Looking To Move Up To The Pros (NASL/USL)
FC Buffalo: In an interview with Midfield Press, FC Buffalo indicated that they are actively pursuing investors to help them take a step up to professional soccer, though they did not indicate whether they were interested in USL or NASL.
Albuquerque Sol FC:  In an interview with Midfield Press, Albuquerque Sol FC set a target of 2018 for a move up to professional soccer.  Albuquerque is more likely to go to USL than NASL due to their status as a PDL team, a league which is owned by USL.  However they would not rule NASL out.
Lansdowne Bhoys:  Celtic-affiliated Lansdowne Bhoys of the Bronx/Yonkers area of New York indicated an intention to go pro by 2018 amidst their US Open Cup run.
San Francisco City FC:  San Francisco City FC has new investors that intend to take the team to a professional league by next year or 2018, reports Evan Ream.  That league would likely be USL.
Detroit City FC and Nashville FC were covered above.
Major League Soccer's official line is that it will continue to expand until it reaches 28 teams.  We suspect MLS will top out somewhere between 28 and 32, putting it in line with the other major US sports leagues.  Atlanta is set to join in 2017, with Minnesota likely accompanying them.  Los Angeles FC will debut in 2018, with Miami ideally arriving at the same time.  Should the Miami Beckham United group's series of unfortunate events continue, MLS may look at have another bid replace them for 2018.  Sacramento Republic FC would seem to be the most ready.  This would buy Beckham two more years, as Garber has identified 2020 as the year for another round of teams.
According to the Associated Press, Garber offered a priority ranking of MLS expansion efforts.  St. Louis and Sacramento lead the hunt for the 2020 pair of berths, with Detroit, San Diego, San Antonio, Austin and Cincinnati following in that order.  One would think that San Antonio and Austin would be mutually exclusive.
Announced MLS Teams
Atlanta United FC
Set to debut in 2017, Atlanta United FC is owned by Home Depot founder Arthur Blank and will share Mercedes-Benz Stadium with Blank's NFL Atlanta Falcons.  They have already signed several players including former Atlanta Silverback Junior Burgos, who is on loan to the Tampa Bay Rowdies.  Atlanta has setup an affiliation with the Charleston Battery of USL.  
More on Atlanta United FC.
Minnesota United FC
Minnesota United will switch from the NASL to MLS in either 2017 or 2018, with 2017 looking more likely.  The club may have to change its name in deference to DC United and Atlanta United FC.   The team is working on plans for a soccer-specific stadium in St. Paul, Minnesota, aimed to be ready in 2018.  Minnesota may play at the University of Minnesota's TCF Bank Stadium for a season in the likelihood it joins MLS in 2017.  
More on Minnesota United FC.
Los Angeles FC
Set to debut in 2018, Los Angeles FC's ownership is led by venture capitalist Henry Nguyen, entrepreneur Peter Guber and NBA exec Tom Penn, and includes famous names such as Magic Johnson, Mia Hamm, Nomar Garciaparra, Will Ferrell and Tony Robbins among its investors.  The club is building its stadium in downtown Los Angeles, on the site of the Los Angeles Memorial Sports Arena.    A venue it controls in a location away from the Carson-based Galaxy will give LAFC a distinct advantage that Chivas USA never had as the second MLS team in the LA market.
More on LAFC.
Miami
David Beckham's star crossed saga to bring Major League Soccer to Miami continues to hit snags.  The Beckham group identified a piece of land in the Overtown section of Miami, but have balked at demands from Miami-Dade County.  Beckham's investment group includes media mogul Simon Fuller and Sprint CEO Marcelo Claure.  The Qatari owners of Paris Saint Germain were said to be getting involved, but talks reportedly broke down.  
MLS Contenders
Sacramento Republic FC
Sacramento is the MLS bid that has it all.  They have a strong fan base in USL, support of the local government, a downtown stadium plan and an investor group that includes NFL (49ers) and NBA (Kings) owners. Sacramento is the odds-on favorite for the 25th MLS expansion spot, and could debut earlier than Miami if Beckham's group cannot get their stadium situation nailed down.
More on Sacramento Republic FC.
Saint Louis FC  
When the NFL Rams departed St. Louis for Los Angeles, Major League Soccer perked up about the opportunity to bring MLS to St. Louis.  The city has long been a target of MLS, dating back to when the Philadelphia Union beat out a Jeff Cooper-led St. Louis expansion bid.  The MLS2STL group exploring a potential MLS bid includes the Jim Kavanaugh of the USL Saint Louis FC club, former Anheuser Busch president Dave Peacock and St. Louis Cardinals president Bill DeWitt III.
More on Saint Louis FC.
Detroit
Detroit Pistons owner Tom Gores and Cleveland Cavaliers owner Dan Gilbert are teaming up on a bid to bring MLS to the Motor City.  The fact that Detroit is one of the largest US markets MLS is not in today and its impressive investor group means it joins Sacramento, St. Louis and San Antonio as MLS expansion frontrunners.
San Diego
Former San Diego Padres owner John Moores showed interest in bring MLS to San Diego.  Moores was recently involved in a bid for Everton FC.  Like St. Louis, San Diego becomes a very appealing opportunity for MLS should the Chargers leave San Diego for LA, despite MLS already having two teams in Southern California.  In the near term, the city is the subject of new USL rumors (see above).
San Antonio FC
Spurs Sports & Entertainment launched the USL San Antonio FC with the express intent of bringing the team to MLS.  San Antonio FC essentially replaced the San Antonio Scorpions of NASL when the county bought the rights to Toyota Field from Scorpions owner Gordon Hartman.  As part of the deal SS&E made with the city and county, it will have to pay them a penalty if the team is not in MLS after six years.
More on San Antonio FC.
Austin
Aztex owner Rene van de Zande and Bobby Epstein, CEO of the Circuit of the Americas, have been working to bring a MLS team to Austin.  Austin's inclusion in Don Garber's recent list of MLS expansion candidates is somewhat surprising, since the city is located so close to San Antonio.  Austin has struggled to keep their USL team afloat while San Antonio has a strong track record of success dating back to the Scorpions in NASL.
FC Cincinnati
Successful new USL franchise FC Cincinnati reached out to MLS to inquire about expansion, but was told it may take a few years. Their impressive box-office success has forced Cincinnati into the conversation for the 24-28th MLS franchise berths.
More on FC Cincinnati.
Las Vegas:  David Beckham turned up in Las Vegas to speak in support of a Las Vegas stadium to lure the NFL Oakland Raiders, leaving one to wonder if Sin City is emerging as a backup plan to Miami.  "I'm excited about what we're doing in Miami," Beckham said. "It's something that I'm very committed to, something that as an ambassador of the league now, as an owner of a franchise that is going to be very special for the people of Miami, I'm excited. I'm excited for the chance of an MLS team to be able to come to Vegas, it's special."  
Las Vegas Sands Group board member Jason N. Ader is interested in investing in a Las Vegas MLS team.  MLS rejected Las Vegas bid supported by Mayor Goodman and Findlay Sports and Entertainment previously.  It may be telling that Las Vegas did not appear on Garber's prioritized list of expansion locations reported by the AP.
The Rest of the Field:  Local reporters have connected the Carolina Railhawks and Tampa Bay Rowdies to MLS moves as part of articles on their stadium efforts….  The Charlotte Independence have expressed interest in a move to MLS, though unlike Cincinnati their attendance track record is hurting, not helping….  A USL team with strong attendance going for it, Louisville City FC, also seeks a spot in MLS, though it is unlikely the league would admit a market that small at this stage, especially with a more attractive situation so close by in Cincinnati.
Canadian Premier League
NASL seemed close to announcing a Hamilton expansion team in May 2015, but the bid disintegrated in the face of the Traffic Sports scandal.  The Hamilton group has announced it will join the forming Canadian Premier League.  
Duane Rollins reports the CanPL will likely look like the Canadian Football League minus Edmonton, meaning that in addition to Hamilton, Calgary, Winnipeg, Saskatchewan, as well as placing "second" teams in Toronto, Montreal and Vancouver are likely out as options for NASL.  Rollins also reports that the Ottawa Fury is expected to defect to this league, while FC Edmonton plans to stay with NASL.  The Canadian Premier League is expected to start play in 2018.