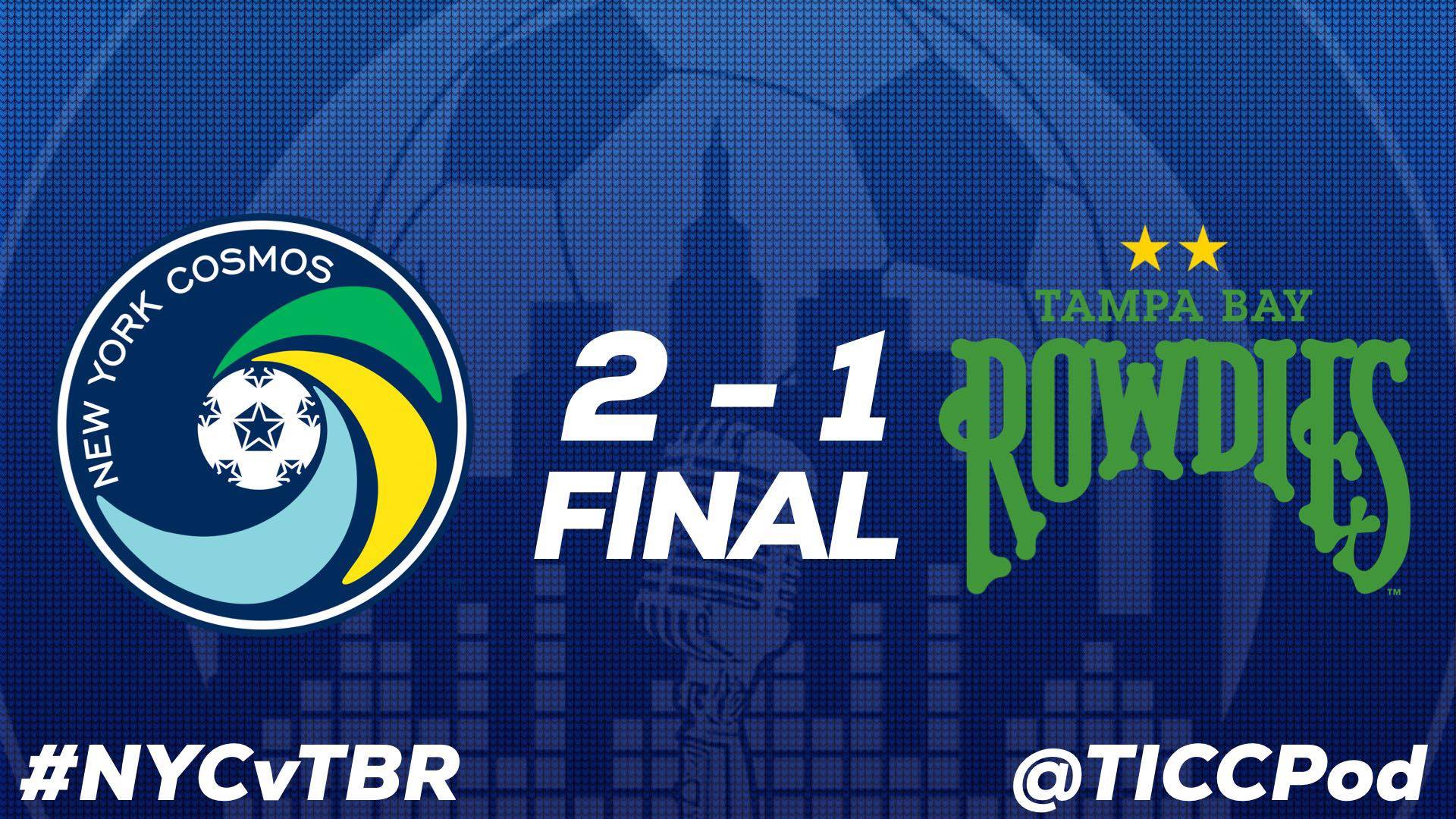 Cosmos take top of table, keep Rowdies winless in New York
Coming off a 2-1 loss in Edmonton, the Cosmos hosted the Tampa Bay Rowdies in a decades-old rivalry that promised an exciting showdown. Securing a 2-1 win, the game not only offered that, but also vaulted the Cosmos to the top of the NASL table with two matches left.
The Cosmos continued with a 4-1-4-1 formation, although there were an interesting pair of changes made.
Jimmy Maurer and the back line remained unchanged with Ayoze,Carlos Mendes, Jimmy Ockford, and Hunter Freeman lining up in front.
At the holding mid position came the first surprise. Danny Szetelareceived his first start in place ofMike Lahoud, who has been the clear first choice for the position this season.
Yohandry Orozco, Niko Kranjčar,Juan Arango, and Sebastian Guenzatti took their normal spots in front of Szetela.
The second major change came up front as Yasmani Duk was given his first start of the NASL season ahead of his impending departure to the Bolivian national team for the Copa America Centenario.
Available subs included Brian Holt, David Ochieng, Andres Flores, Ruben Bover,David Diosa, Jairo Arrieta, and Lucky Mkosana.
The Rowdies entered the match with a familiar 4-2-3-1 formation and new signing Joe Cole, who made his first road trip for the club.
Two changes were made from the week prior. Michael Nanchoff and Kalif Alhassan made a positional swap in the midfield and Tom Heinemann was given back the starting role up top after entering as a sub last weekend.
Playing at home where they've found their only consistent success this season and against a modern Rowdies squad that has not won there since the 2013 reboot (0-1-3), the Cosmos would encounter a serious problem almost immediately. Kranjčar pulled up short with a groin injury that required his departure in only the fourth minute. In his place, Bover would sub in, making his first appearance since leaving injured in their second match against the Jacksonville Armada.
With a battle raging for control of the midfield, the Cosmos would struggle to do something with their final ball, the Rowdies would struggle to get one.
But, the visitors struck first in the 17th minute. On the counter off a Cosmos attack, Heinemann chested a ball to Alhassan before turning around and starting a run. Alhassan would force a ball through and past the back line. Heinemann would outrun Freeman and Ockford getting to it first. Maurer, who had left the 18 completely in an attempt to cut it off was caught by the penalty spot as Heinemann slid a low shot out of the keeper's reach and in, scoring his fourth goal in his last three matches at Shuart.
Visit ThisIsCosmosCountry.com to see more.