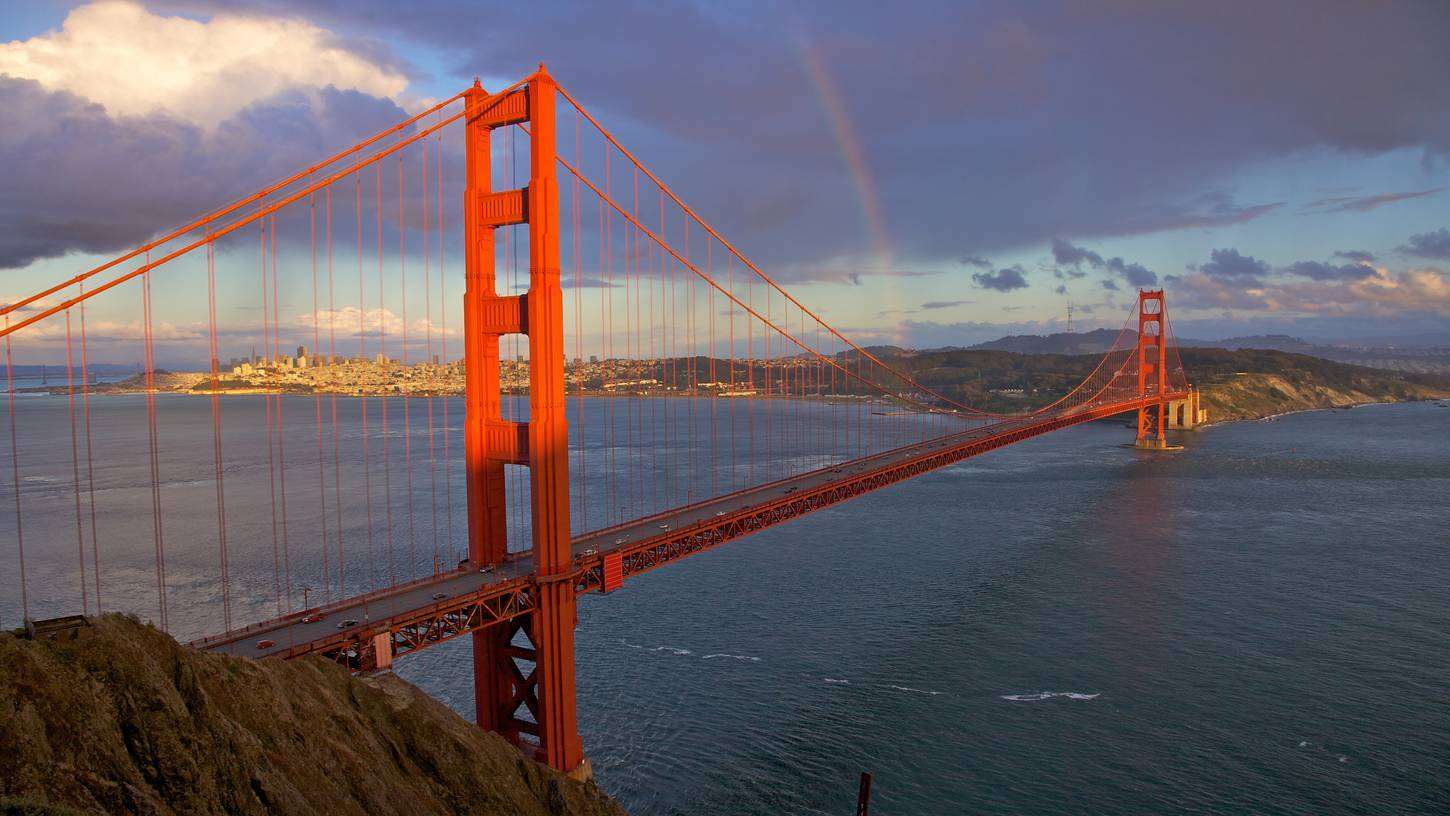 SF Deltas Look To Change Pro Soccer's Future In San Francisco
An Interview With Brian Andrés Helmick, CEO of the San Francisco Deltas
San Francisco is one of the most iconic cities in the world.  As soccer flourishes across the USA, the lack of a professional team in San Francisco left a noticeable hole in the country's futbol landscape.  Despite the diverse culture of the City and its large population, Major League Soccer chose to place its Bay Area club in San Jose.  With Sacramento closing on MLS expansion, it looked possible that Northern California's biggest and most glamorous city could go without a high level pro soccer team of its own.  
These circumstances have created a tremendous opportunity for the North American Soccer League and for its newest club, the San Francisco Deltas.  The NASL gets a potential flagship team in one of the American cities with worldwide recognition to kick off their efforts on the west coast.  The Deltas have the opportunity to change the reputation of San Francisco as a town that won't support soccer and prove to the world that the beautiful game can flourish in one of America's most beautiful cities.
Midfield Press sat down with San Francisco Deltas CEO Brian Andrés Helmick to get more color on the San Francisco Deltas project.  Helmick has built a strong investor group behind the Deltas and a football operations team including veterans of US pro soccer like Ricardo Stanford-Geromel, a former Fort Lauderdale Strikers leader as Director of Community Outreach, and former MLS star Todd Dunivant as the club's Director of Business Development, among others.  With Kezar Stadium now secured as their home venue, the SF Deltas are setting their sights on building out the football operations side in preparation for their debut in the NASL 2017 Spring Season.
1. How did the San Francisco NASL project come about?
In February of 2015, one of my former investors reached out and said, "You should take a look at building a soccer team."  I had to take my love for the sport and put it aside, because if you love something too much, it can blind you.  I had to look at it to see if it could make sense as a business.  If you look at the five most valuable sports teams in the world, three of them are soccer teams.  Of the top 50 sports teams, 42 of them are in the US, but there is no US soccer team on the list.  There is opportunity in that gap.
The flexibility that the NASL provides is why we are are excited about this league.  It is a good mix of ownership groups.  I met with every single team owner, president and GM to understand their vision, them as people, mistakes that they made so we could get some best practices from them.  I sat with Peter Wilt and went through, month-by-month and step-by-step, how he built Indy Eleven's success.
Then I looked at the Bay Area.  I spent a lot of time looking at the teams that failed and understand why they failed, so we can do it differently and better.
After that it was about building an investor group.  I had four criteria for investors.  1. I had to know them. These investors are people I have known for 10 years or more.  2.  They have to be smart and be able to add value to the project.  3.  They have to have affinity for sports.  4.  They need to be nice.
I feel blessed about the people who have.  Then we started building out the operations side.  We spent a lot of time talking to fans and getting detail on what they wanted from the team and the brand.
2. You have put together a large investor group.  What is the vision of where this investor group wants to take the club?
Obviously we want to have a championship team.  However an overarching goal is to grow the sport at all levels.  This is genuine and not a marketing spin.  We are pushing the hashtag of #bayareafutbol because we want there to be multiple successful teams.
Our three pillars are Innovation, Transparency and Community:
I. Innovation – Expect us to take risks with how we think about style of play and how we implement technology
II. Transparency – Not only between the club and the fans but also between operations and the field side.  Last week we met with members of supporters groups of the different European clubs.  We showed them some things we're doing on the ticketing side and some of our plans.  We're showing them these things early and there are imperfections.  We create bonds between us and the fans by being open with them.
III. Community – We are reaching out one fan at a time.  But we also want to make sure we reach out to people of different socioeconomic levels.  3000 tickets at each game will be labeled as discounted tickets.  200 tickets per game will be free for non-profits, community centers and schools.  We will participate in community service events.  On our online store, 10% of our profits will go to a different nonprofit each season of the year.
3. You recently secured Kezar Stadium as the team's near-term home.  When do you plan to start play in NASL?
The Spring of 2017.  We will play some pre-season games prior to the season.  We have spoken to the Earthquakes.  I already spoke to the Sacramento Republic and I am going to visit them next week.  On the field everyone wants to kick each other's butt, but off the field there are so many ways we can be helpful to each other.

4. San Francisco is a tremendous market for NASL to get as its first foray on the west coast, however there have been some concerns expressed as to whether a professional soccer team can thrive in San Francisco, especially outside of MLS.  How do you plan to gain more support from San Franciscans in terms of match day attendance than prior pro soccer efforts like the California Victory?
The short answer is one fan at a time.  The really interesting part of that question is why did they fail.  In my humble opinion there are two categories of reasons of why San Francisco soccer teams failed in the past.  The first category are things in their control and the second category is what is outside of their control. Here are the top three reasons in each category.
Within their control:
Insufficient funding – Not only is San Francisco a very expensive city, but trying to build a soccer club takes a tremendous amount of capital.  We will spend tens of millions upfront.  Being the first west coast team will be more expensive.  You need to have eyes wide open on this so you can figure out the right budget and raise the right amount of capital.  It is a generally accepted rule that everything costs twice as much as you initially budget and takes twice as long.  So you have to make sure you have sufficient funding for that.  
 I don't think the other clubs appealed to a broad enough fan base.  In city of 850,000 you need to make sure you touch every part of the potential fan base and reach them where they are, and not wait for them to come to you.  When we're talking to Brazilians, I am speaking in Portuguese. When talking to Mexicans, I am speaking Spanish.   You have to reach out to them at the beginning so they feel a part of the club and that it is meant for them.
 I don't think the other clubs met expectations for the term "professional".  Of course that definition varies by fan.  What I mean is professional both on and off the field.  On the field you need to bring exciting soccer and high caliber players.  Off the field, you have to bring professionalism too.  Part of getting Kezar was making sure we got an alcohol exception. It is a 90 minute game, it is not like people are going to go there to get hammered, but people expect alcohol at a professional game.  To my knowledge, no one has been able to sell alcohol at Kezar Stadium since 1991.
Outside of their control, it is harder there is nothing they could do about it.  I asked myself: have these things changed to our benefit or stayed the same?
 The ubiquity of global soccer.  Today you will see many kids wearing a Messi or Ronaldo jersey.  They may not know where Argentina or Portugal are, but they know Messi and Ronaldo.  That wasn't the case ten years ago.
 Physical Accessibility.  Kezar is still in the same place, but nine years ago we didn't have Uber, Lyft and Flywheel, services which are heavily utilized in San Francisco.  Now it is easier to go places.  
 Virtual accessibility.  Thanks to Facebook and social media, now you have a level of engagement and accessibility to know what is happening with the team at an operational level.
When I look at that list of six big items:  1. We're super well funded.  2.  We are already attracting a broad fan base.  3.  We have the alcohol and we're trying to do some other things I can't share yet. 4. Ubiquity is to our benefit.  5. The changes in physical accessibility are to our benefit and 6..the changes in virtual accessibility are to our benefit. All of these things are to our benefit now.
5. The SF Deltas name and brand generated some controversy when it was unveiled.  It has become commonplace for new NASL/USL/MLS clubs to allow fans to vote on the name online.  What made you decide to skip this process and go with San Francisco Deltas?
We did do a process with the fans, it just wasn't the one that you are describing.  We spent a lot of time with a lot of different fans.  We made sure we heard from people from the different segments of the fan base.  People who are online may not be fully representative of the fan base in the local community.  The big feedback that we had was "try something new".  This may not make sense for people in other markets.  The feedback could be summed up as, "Try something new, we want something different.  Don't copy and have a name similar to teams in other countries.  Keep it simple."
Specifically on the crest, we dug deeply into the concept of a crest and its origins in nobility not being representative of the culture in the US.  One of the appealing things about Deltas was pronunciation.  Deltas is pronounced the same in different languages, playing into the simplicity aspect.
We spoke about things emblematic of San Francisco, like the Transamerica Pyramid, Twin Peaks, the Red Triangle.  There were a lot of things that had a triangle.  The word Delta means change.  The triangle is a very simple figure representative to a lot of things related to San Francisco.  These are all from fan conversations.  They also said, "Don't manufacture history, you are new.  If you're new just own it, don't spend seven paragraphs telling me why you chose the font you did."  The first thing you come up with is the name, but it is not the reason why people become fans.  They become fans because of an experience.
Right now we don't have that history yet, stories about players and championships, but we will get there.  The fans that were at our hearing and our march were there because of the one fan at a time approach, and how we treat them.  We didn't have a big public reveal of the logo, we just sent it to our fans who signed up on the web site.  We are putting fans first.  That is what creates affinity with a team.
6. What will the Deltas look for in a manager to lead the team? Is there a requirement around a certain style of play such as tiki-taka which was referenced on the BayAreaProSoccer.com web site?
First I would say our focus has been so much on the venue.  If we didn't get the stadium, we wouldn't have been able to start in 2017.  Now that we have dealt with that, we can start focusing on some of these things.  Part of our identity is around innovation and around risks.  The club should be a reflection of the city and the fans behind it.  From a style of play that will be really important.  We have a lot of ideas on the criteria, we are talking with people to help guide that process.  There are some things that are still in flux, but it will more appropriate to share more on this in the future.
7. Are there any manager candidates in mind or in discussions?  
Right now we are defining what type of individual we want before talking to any candidate.  Once we define that, we can be more focused on the type of candidate we are after.
8. Is there a timeframe in mind for when you want to have a manager in place?
Our goal is to have somebody in by August.  This is an important hire and not something we are going to rush.  I am a huge believer in hiring slowly and firing quickly.

9. There has been talk of the club eventually pursuing its own soccer specific stadium in San Francisco, which has some of the most expensive real estate and challenging logistics to build in the country.  How do you plan to approach that?  Does the ownership have the money to privately finance a stadium or would you look for a public-private partnership?  Is there an area of the City you are targeting?
This is an area where there is a misconception. There were multiple groups that were competing to buy the NASL rights for San Francisco.  One of the groups was talking about the downtown stadium.  That wasn't us, it was one of the other groups.  This is a case where the rumors blended together.
Do we want to have our own permanent stadium? Absolutely.  Where is that going to be? I don't know.  I'm just glad we have a home now.  This will be a back-burner project for now while we focus our priorities on the soccer side.
10. Do you think NASL will add any more west coast teams in the near future to give the SF Deltas regional rivalries?  There have been rumors around Orange County, Los Angeles, San Diego and Las Vegas, for example.
I think we will have some other teams on the west coast, but I think it is more important that the league finds the right ownership groups to bring into the cities.  Like us, local groups who understand the city, have a clearly defined marketing strategy and are well financed.  From a budgeting perspective, I am assuming that we are going to be out here for a while alone.  I am hoping to set the tone for how the west coast teams operate.  We will offer our best practices to the other west coast teams.
11. The New York Cosmos are leading the way for NASL teams to start building their own academies to develop talent.  Do you see the SF Deltas doing the same?  Have you setup any ties with local youth teams or talked about working relationships with any of the regional NPSL/PDL teams such as the East Bay Stompers, Sonoma County Sol, Fresno Fuego or San Francisco City FC?
My philosophy is there are a lot of people who are out there who love the sport who are also trying to develop players.  I want to leverage that as much as possible.  We have had conversations with the NPSL teams and the PDL teams.  We want to have really good relationships with all of these clubs.  Right now we are focusing on executing on getting the team ready for next year, but we want to find ways to help the other clubs be successful in any way they want.  I believe we need multiple professional teams in the Bay Area if we're going to be able to build a stadium.  Having multiple teams be able to share a wonderful stadium would be great. This is partially influenced by my Colombian side, where it is common for teams to share a stadium.
12. Would you be open to an Oakland NASL team that would form a Bay Bridge derby with the San Francisco Deltas one day?
Absolutely, we want to help other teams be successful.  It is not a zero sum game.  We can all win.
13. Is there anything else you would like the readers of Midfield Press to know about the San Francisco Deltas that we have not covered?
We want to be really special.  We want to bring the best of Latin American soccer, which relates to passion, excitement, laughter, music and dancing, and bring those best practices as well as US best practices about running sports businesses and having financial success.
I have no problem with making mistakes, as long as we are learning and making progress.  We should try to push the envelope.
Our very first hire was a director of community outreach.  God gave us two ears and one mouth for a reason, because we need to listen more than we talk.  It's about going out there, listening to the community, playing soccer with them and drinking a beer with them and hearing what they want.  
More on the San Francisco Deltas: