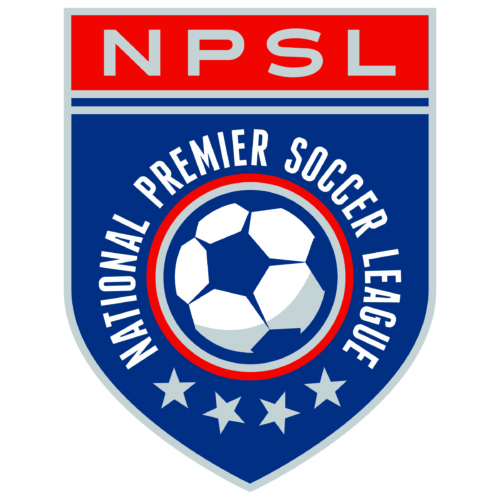 CD Aguiluchos USA: Bringing El Salvador to Oakland
The second weekend of the NPSL season, and the home opener for Oakland's CD Aguiluchos USA kicked off this weekend, with CD Aguiluchos hosting Real San Jose at Raimondi Park in Oakland, California. However for the first timers to a CD Aguiluchos USA game, this match could seem more like the atmosphere of a Primera División match in El Salvador than one of the NPSL of the United States. While I've never been to a match in El Salvador, I have experienced club matches and international matches of many different Latin American teams both in Latin America and while living in LA and Miami. This match brought back great memories from many of those matches. Even better, it was basically in my backyard, 6 miles away on a refurbished local soccer field I used to play on as a kid.
CD Aguiluchos USA was founded in 2012 by Roger Amaya to pay tribute to his favorite team CD Aguila of the city of San Miguel in El Salvador. CD Aguila is one of the most successful teams in the history of El Salvador having won the CONCOCAF Champions Cup in 1976. While on paper you could not fault some American soccer fans for being skeptical of naming another American club team after a Latin American power, CD Aguiluchos USA is nothing like Chivas USA. The Aguiluchos are creating a clear and powerful fan base in a league (the NPSL) and city (Oakland) perfectly suited for them. They are using the team as a way to spread El Salvadorian culture to people in the Bay Area who would otherwise not be exposed to it, and what better place to do so than in one of the most culturally diverse cities in America! Oakland!
The venue, Raimondi Park, used for local rec soccer in Oakland for as long as I can remember, was transformed into what felt like what I could only imagine as Estadio Juan Francisco Barraza on a Saturday in San Miguel. Raimondi Park is located in West Oakland, in an area surrounded by warehouses used by the Port of Oakland. While not the safest area of Oakland, it represents an area vital to Oakland's economy, as it is one of the biggest ports on the West Coast. The Port also is one of the biggest representations of Oakland's identity. While surrounded on one side by freeway just on the east side of the San Francisco–Oakland Bay Bridge, and warehouses on the other 3, it can feel like just about any working class area, making the setting feel both very local and very global.
El Salvadorian Americans and other soccer fans from all over Northern California came together for a cultural soccer party that they could only get in Oakland, unless they were to travel to El Salvador. Both the El Salvadorian and United States National Anthems were played prior to kick off. The orange and blue team colors could be seen everywhere, with a decent number fans in attendance for a NPSL match. The supporter's culture was nothing like you normally see here in America. It was distinctly their own and not copying anyone. They incorporated traditional El Salvadorian Cumbia instruments into their chanting in the stands that further made this support one of a kind. While some blue and orange smoke was used at the end of the game to great effect, most of the musical support was something you can't get anywhere in the NPSL, but at West Oakland's Raimondi Park.
On Sunday March 12th the Aguiluchos were supposed to kick off the NPSL with their Festival de Aguiluchos that was going to include El Salvadorian Music and food to go along with the soccer, but that game was rained out. The Aguiluchos instead kicked off their NPSL season ahead of most teams with the rescheduled match against Real San Jose on the 26th.
The Aguiluchos began the season returning off of one of their most successful seasons in the NPSL, making it all the way to the national semi-finals before falling to eventual champs Cosmos B in New York. They also had the 2015 NPSL Golden Boot Winner, Simon Rawnsley returning, showing that the team is committed to high-level soccer talent in addition to spreading El Salvadorian culture in California. He is affectionately known among fans as La Bala (The Bullet). Real San Jose was coming off of a win in what became the league's opener vs. Sacramento Gold last weekend, with a 1-0 result.
Rawnsley came out of the gate flying with an early goal, as the Aguiluchos dominated most of the early play. They came out of the half up 1-0. However some sloppy play at the back led to an early second half red card to the Aguilicho's keeper, Kevin Gonzales, leading to a penalty kick goal by Jose Avalos of Real San Jose. Despite the man disadvantage, CD Aguiluchos looked like anything but the team playing with 10 men and continued to dominate much of the play on the field. Man of Match Ross Andrew Middlemiss, along with Rawnsley occupied 4 or 5 defenders alone, often in the match. Despite the Aquiluchos dominance in the game, the match ended in a 1 all draw, with both teams earning a point.
What makes the future of American soccer great to me is the fact that the USA will have a touch of every soccer culture in the world mixed in because of teams like this and many others currently existing in the lower leagues. VAMOS AGUILUCHOS!