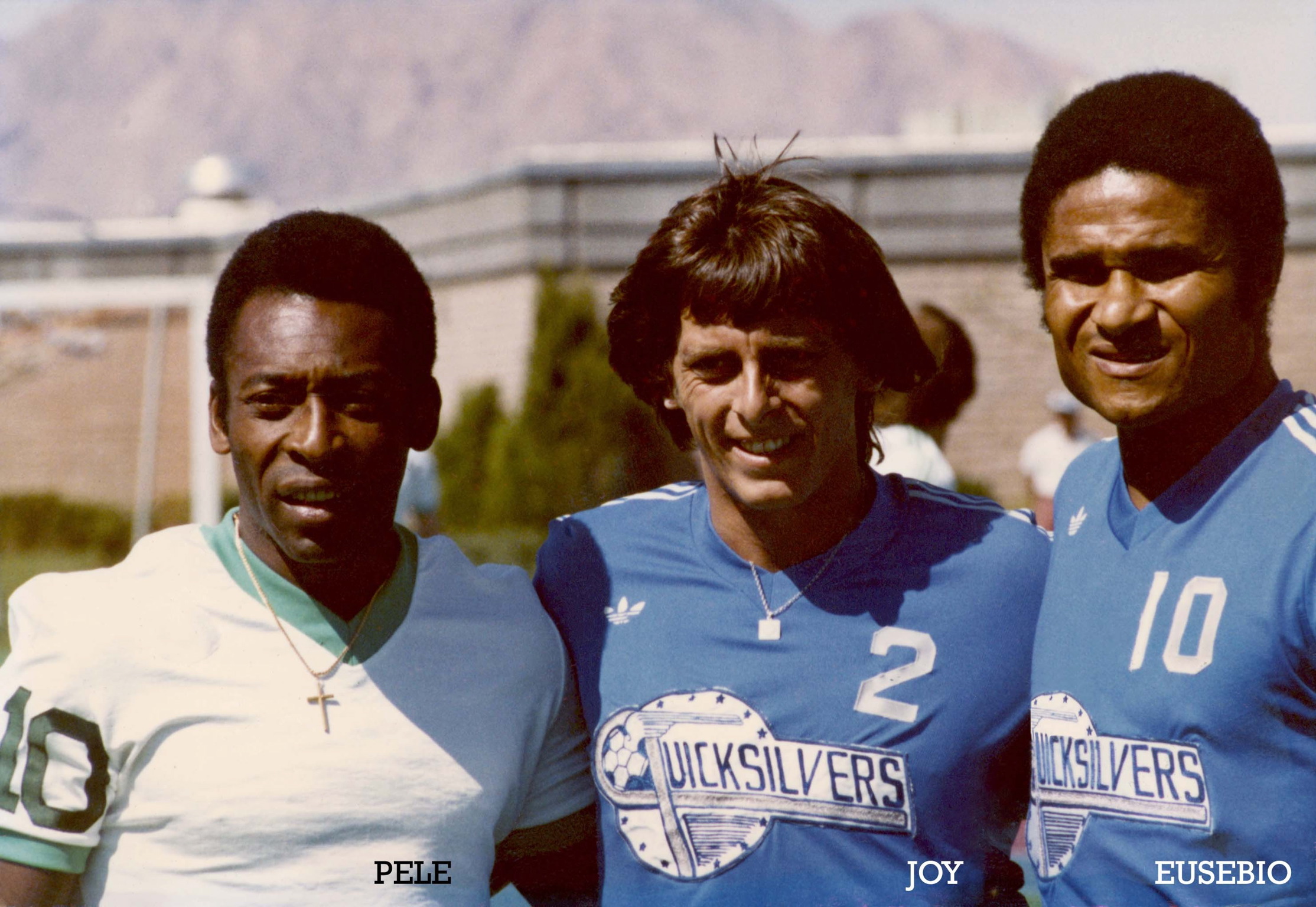 Markets NASL Should Target That MLS Won't – Part II:  The Untapped Markets
This article is Part II in a series covering markets that could be excellent fits for NASL that MLS is unlikely to enter.  In Part I, we discussed Big League Cities that NASL could enter.  These are markets that have a NFL, MLB, NBA or NHL team and would raise the league's "major league" profile as it seeks to become "Division 1A" in US soccer.  Along with placing clubs in underserved sections of the top 10 metro areas in the country that also have MLS, these markets help NASL build credibility for a TV deal, which is an important source of revenue for sports leagues.
However there are plenty of great markets across the country that don't have a team in one of the big four sports leagues, and that could be assets to NASL as it provides the only "big league" show in town when the quality of play and star power in the league progresses.  The Untapped Markets are either markets similar in size to the big league cities or promising metro areas that the traditional big sports leagues have neglected.
As in Part I, when we look at each city or region, we will try to find the ingredients of a successful NASL team in them.  These essential pieces are market size, competition, potential investors, soccer support and a suitable place for the team to play.  We will also look at any relevant history or news related to the market that could provide some color its suitability for NASL.  Due to the nature of these being lower profile markets than the big league cities covered previously, the puzzle pieces are a little more difficult to fit together.
Las Vegas
Las Vegas has several investor groups that want to take a bet on soccer in Sin City.  Vegas has struggled to attract a big league sports team for years.  Fears that a Las Vegas team would increase the influence of sports betting and concerns that the city offers too many entertainment alternatives are some of the reasons the NFL, MLB, NBA and NHL have stayed away from Vegas.  Thus far, MLS has followed suit.
Major League Soccer is unlikely to gamble with its last 4-8 berths and this means despite a willing local government and interest from investors like the Sands' Jason N. Ader, Vegas is likely to be left at the altar again if they are intent on MLS.  
NASL is a different story.  The original NASL's Las Vegas Quicksilvers played in the city for a single season, 1977, and featured Portuguese legend Eusebio.  NASL commissioner Bill Peterson confirmed for Empire of Soccer that this past offseason there was an effort to relocate the San Antonio Scorpions to Las Vegas that was rejected by the league's board of governors because not enough of the right elements for success were in place.  It is for the best that the league did not allow an entrance to the Vegas market to be rushed, given that it was not clear that the Scorpions would not return for 2016 until November.  With a little more time to organize and prepare, a Las Vegas team would get off to a better start.
While Vegas may be risky for MLS, it is perfect for NASL.  At the end of its expansion cycle, MLS will gravitate towards safe plays like Sacramento, San Antonio, St. Louis, Phoenix, Detroit and San Diego.  A growing top 50 market in the Pacific Time Zone with only a AAA baseball team to contend with makes Las Vegas a smart move for NASL if it can attract one of the strong investor groups trying to bring soccer to the city.
MSA Ranking: 31

MSA Population: 2 million

TV Market Ranking: 42

Current Teams:  

Las Vegas Mobsters

(PDL)

Pro Sports Competition: 51s (AAA)

Past teams: Las Vegas Quicksilvers (NASL)

Regional rivals:  San Francisco Deltas

Potential owners:  Jason N. Ader. Findlay Sports & Entertainment.

Potential stadiums: Cashman Field.  Sam Boyd Stadium
Hartford
Hartford appeared to be on its way to NASL in 2015.  One of the most difficult pieces of the puzzle was in place, with the city willing to rebuild Dillon Stadium into a soccer specific stadium sized appropriately for a NASL team.  Unfortunately the investor group that attached itself to the project blew it.  Hartford city officials may now have a bad taste in their mouths when it comes to building a soccer park, and to make matters worse the stadium project to lure AA baseball from New Britain (Rock Cats) to Hartford (Yard Goats!) has cost overruns in the millions.  The earth may not quite be salted, but it is certainly going to be harder to get things done in 2016 and beyond than it was in 2015.
That being said, Hartford remains an ideal NASL market based on its size and location.  The USMNT has been well supported when it has played games in Rentschler Field.  It provides the league with another opportunity in the Northeast.  The Hartford Bicentennials played in the original NASL from 1975-1977, though they used Connecticut instead of Hartford in the final season.
It will be important for NASL to find a very credible investor group to overcome disappointment with groups like Hartford City FC and the New England Force failing to materialize a pro soccer team in the top three divisions.
The rumor mill continues to churn as it relates to Hartford, with word that a group that is planning to stage a friendly in the area this summer to test the market and talk that Hartford was one of the locations that Celtic FC was interested in for its reported NASL team bid.  Reports suggest that Hartford City FC may re-form with a new ownership group, although that may only pertain to the indoor version of the team.  Time will tell if anything comes from these rumors.
MSA Ranking: 47

MSA Population: 1.2 million

TV Market Ranking: 30

Current Teams:  None

Pro Sports Competition: Yard Goats (AA).  Wolf Pack (AHL)

Past Teams: Hartford Bicentennials (NASL)

Regional Rivals:  New York Cosmos

Potential Owners: New Hartford City FC ownership group?  Celtic FC?

Potential Stadiums: a new Dillon Stadium. Rentschler Field.
Providence
Providence offers an alternative, or a compliment, to Hartford for NASL in New England.  While the New England Revolution are situated in Foxborough, Massachusetts, about half way between Boston and Providence, there could be some appeal for a team that Rhode Island could call its own.  There has even been talk in the past of the Revolution turning to Providence in its quest for a soccer specific stadium. The Providence area has a population of 1.6 million and is the #38 MSA in the US standing apart from Boston.
There is a rich soccer history in the Providence area as well, although you have to go back in time to find it.  Fall River, MA is located near Providence, and it was home to the Fall River Marksmen, winners of 4 US Open Cup titles and historic rivals to Bethlehem Steel FC. Pawtucket FC also took the Open Cup crown in 1941.  Today, the Rhode Island Reds represent Providence in the NPSL.
The Pawtucket Red Sox AAA team's proposed move to Providence bears watching in terms of finding a place for a Providence area NASL team to play.  The PawSox wanted to leave McCoy Stadium for new digs in downtown Providence, however that effort ran into a roadblock last September when the governor of Rhode Island squashed the plans.  Now the AAA ball club is looking at relocation, with Massachusetts towns of Worcester, Springfield and even Fall River vying for the Sox's AAA club.  If the PawSox leave town the market will have very little competition, and McCoy Stadium would offer a NASL group the potential to convert the field for soccer, as the Rowdies did with Al Lang Stadium.
Providence has a billionaire native with a soccer connection.  However, Jonathan Nelson is an investor in Major League Soccer so that might prevent him from launching a NASL team.
MSA Ranking: 38

MSA Population: 1.6 million

TV Market Ranking: 52

Current Teams:  

Rhode Island Reds

(NPSL)

Pro Sports Competition: PawSox (AAA). Bruins (AHL)

Past Teams: None

Regional Rivals:  New York Cosmos

Potential Owners: Jonathan Nelson

Potential Stadiums: McCoy Stadium.  Brown Stadium
Virginia Beach
The Hamptons Roads region of Virginia, which includes the cities of Virginia Beach, Norfolk and Newport News, boasts a population of 1.7 million people and is a top 50 TV market, but has no nearby big league sports teams.  The AAA baseball Norfolk Tides have been a mainstay in the area's sports scene, but the Tidewater region has seen attempts at minor league soccer and American football come and go.
The Virginia Beach Mariners played in USL leagues from 1999 to 2006.  Unfortunately the team folded in an embarrassing fashion right before the 2007 season. Prior to that, the Hampton Roads Hurricanes represented the region. Today Virginia Beach City FC plays in the NPSL.
One potential investor in a Virginia Beach NASL team could be Bill Mayer.  Mayer was an investor in DC United who disagreed with MLS's single entity approach, and that is one of the key differences NASL's model offers.  Mayer invested in the UFL's Virginia Destroyers, which played for two seasons, 2011-12,  in the Virginia Beach Sportsplex, which also housed the USL's Mariners and could provide a home for a NASL team in the area.
MSA Ranking: 37

MSA Population: 1.7 million

TV Market Ranking: 43

Current teams:  

Virginia Beach City FC

(NPSL)

Pro Sports Competition: Norfolk Tides (AAA)

Past Teams: Virginia Beach Mariners (USL)

Regional Rivals:  Carolina Railhawks

Potential Owners: Bill Mayer

Potential Stadiums: Virginia Beach Sportsplex
Inland Empire
The Inland Empire region east of Los Angeles County includes the cities of Riverside, San Bernardino, Palm Springs and Ontario, California.  It boasts a population of 4.4 million people, making it the 12th biggest MSA if taken separately from LA.
The Inland Empire region supports four minor league baseball teams in the single A California League as well as several NPSL soccer teams including the Southern California Sports Club, Corinthians USA, Deportivo Coras USA and Temecula FC.  However there is no higher level team for the region to support.  The indoor game is represented in the Inland Empire, with the Ontario Fury playing in MASL.
While placing a team in an unproven market like the Inland Empire is too risky for a more mature league like MLS, the area would be an interesting bet for NASL if it could find the right investor group for the region.  
The Elmore Sports Group is an interesting ownership possibility.  They operate several minor league baseball teams across the country including the Inland Empire 66ers as well as a minor league hockey team.  Their logo includes a soccer ball but they do not own a soccer team.  They also have use of 8,000 seat capacity San Manuel Stadium situated in downtown San Bernardino for the 66ers, which could also serve as a potential home for a NASL team similar to how the Fresno Grizzlies and Fresno Fuego share Chukchansi Park.
MSA Ranking: 12

MSA Population: 4.4 million

TV Market Ranking: 2 (Considered part of LA)

Current teams:  

Southern California Sports Club

(NPSL),

Corinthians USA

(NPSL),

Temecula FC

(NPSL),

Deportivo Coras USA

(NPSL).  

Ontario Fury

(MASL)

Pro Sports Competition: California League baseball. Ontario Reign (AHL)

Past Teams: None

Regional Rivals:  San Francisco Deltas

Potential Owners:  Elmore Sports Group. Gary E. Jacobs.

Potential Stadiums:  San Manuel Stadium, Palm Springs Stadium
Birmingham
With 1.1 million people in the area, Birmingham offers another top 50 market option for NASL in the South.  As the league struggled to find new investors for the Silverbacks in Atlanta, some speculated that moving the franchise to nearby Birmingham could be an answer, since they played an exhibition to a nice crowd there in the past.  The US women's national team drew over 35,000 in a 8-0 victory over Haiti last September, demonstrating that there is soccer interest in the Magic City.
The NPSL Birmingham Hammers formed out of a local group aiming to organize soccer support in the area. Their red and yellow crest featuring two large hammers has a Soviet vibe as do their red kits.  It will bear watching to see how well the Hammers draw at the 1500 seat Sicard Hollow Athletic Complex in the upcoming seasons.  If the Magic City's strong youth soccer community translates to strong support for the NPSL team in the vein of what's been seen in the nearby teams in Tennessee like Chattanooga FC and Nashville FC, the Hammers might be looking for a bigger place to play and draw the eye of investors looking to take them to the next level.  
Hoover Metropolitan Stadium is a potential target for an Al Lang Stadium style minor league baseball-to-soccer conversation, with the AA baseball Birmingham Barons having moved to Regions Field.  
The Barons' owners, the Logan family, could be an investor candidate.  Interestingly, Birmingham-Southern College's soccer stadium is named after Millwall chairman John Berylson, who made a $1 million donation to the school.
MSA Ranking: 48

MSA Population: 1.1 million

TV Market Ranking: 40

Current teams:  

Birmingham Hammers

(NPSL)

Pro Sports Competition: Barons (AA)

Past Teams: None

Regional Rivals:  Carolina Railhawks.  Jacksonville Armada.  Tampa Bay Rowdies

Potential Owners: Logan family.  John Berylson?

Potential Stadiums:  Hoover Metropolitan Stadium.  Regions Field. Legion Field
Grand Rapids
Grand Rapids FC was one of the feel-good minor league soccer stories of 2015.  The team debuted in the Great Lakes Premier League, now known as the Premier League of America, and drew an impressive 4,509 fans per match, more than four NASL teams.  
The overnight success of Grand Rapids FC may be a sign that the city is capable of providing strong support for a NASL side.  The metro area boasts a population of one million people, and its TV market is ranked #39 in the nation.  The club plays in Houseman Field, which has a capacity of 8,000, so there is still further upside to be had in their current stadium.
There is no big league sports competition, though the area has several minor league teams including the Grand Rapids Griffins (AHL hockey) and West Michigan Whitecaps (Single A baseball).
The team is funded by a supporters group, who would probably need a wealthy investor partner to help with the financial burden of moving up in leagues.  They could potentially find that partner in Dan DeVos and David Van Andel, owners of the Grand Rapids Griffins.  DeVos is a part owner of the Orlando Magic  (the NBA team's primary owner is his father).   DeVos and Van Andel are the sons of Amway founders Richard DeVos and Jay Van Andel.  Amway has been the shirt sponsor for the San Jose Earthquakes in the past.
MSA Ranking: 53

MSA Population: 1 million

TV Market Ranking: 39

Current teams:  

Grand Rapids FC

(NPSL)

Pro Sports Competition: Griffins (AHL). Whitecaps (A baseball)

Past Teams: None

Regional Rivals:  Chicago.  Indy Eleven

Potential Owners:  Dan DeVoss.  David Van Andel

Potential Stadiums: Houseman Field
Chattanooga
Chattanooga earned national soccer headlines twice last year, once for drawing an incredible 18,227 people to its NPSL final match up against New York Cosmos B and then a second time when MLS commissioner Don Garber used them as an example of why promotion and relegation wouldn't work in the USA.
Chattanooga is a small market for this list.  At only a shade over 500,000 residents, it does not even meet the USSF's population standards for D2.  That being said, not every team in the league has to meet those standards as long as over 75% do, and Chattanooga's consistent, outsized support for Chattanooga FC certainly warrants considering an exception.
If investors could be found to help elevate Chattanooga FC, Finley Stadium could continue to provide a home for the team.  Despite the town's small size, it could develop into one of the attendance leaders in NASL.  
The search for investors could start with the ownership of Chattanooga Lookouts AA baseball team.  The Lookouts want to build a new stadium, and the soccer team could provide a co-tenant if the design was right.  Chattanooga native and new Lookouts co-owner John Woods is an investment banker who spearheaded the recent acquisition of the Lookouts by Hardball Capital.  They purchased the team from Frank Burke, who has had dealings with Chattanooga FC in the past.  Perhaps the most likely candidate is among the Lookouts minority owners. Marshall Brock, whose family sold their candy company to Brach's for $140 million in 1994, is on the CFC board.
MSA Ranking: 99

MSA Population: 537,000

TV Market Ranking: 86

Current Teams:  

Chattanooga FC

(NPSL)

Pro Sports Competition: Lookouts (AA baseball)

Past Teams: None

Regional Rivals:  Carolina Railhawks.  Jacksonville Armada.

Potential Owners: Marshall Brock. John Woods.  Frank Burke.

Potential Stadiums:  Finley Stadium
Tucson
Arizona United SC currently represent the Grand Canyon State in the top three divisions of US soccer, playing in USL's Western Conference.  AUSC plays in Scottsdale (near Phoenix) and signaled their intent for bigger things by bringing MLS veteran manager Frank Yallop in to run their team.  Downtown Phoenix would be an ideal place for NASL to place a team, however a successful club there is likely to become a target of MLS poaching, if Arizona United SC itself doesn't end up in MLS.  
NASL may have a better long term bet in Arizona's second city, Tucson.  Closer to the Mexican border, Tucson boasts a metro area population of one million.  FC Tucson is one of the highest profile teams in the Premier Development League, thanks to its annual preseason matches with MLS teams in the Desert Diamond Cup.  
FC Tucson is supported by the Cactus Pricks.  Their attendance runs around 1000 supporters per game, which is strong for an amateur team.  They currently play in the Kino Sports Complex's North Stadium which seats 2900, however former AAA baseball stadiums Kino Veterans Memorial Stadium (11,500) or Hi Corbett Field (9,500) would be more suitable for NASL.
Los Angeles Angels of Anaheim owner Arte Moreno is perhaps the most famous Tucson native investing in big league sports.  A Moreno-backed FC Tucson would be an asset to NASL, but it is very unlikely to happen for two reasons.  An Arizona billionaire like Moreno would be more likely to look at putting a Phoenix franchise in MLS before putting a NASL team in Tucson.  FC Tucson's close relationship with MLS and status as a club in the USL's PDL also means they would be more likely to go the USL route for pro soccer rather than join NASL.  
MSA Ranking: 53

MSA Population: 1 million

TV Market Ranking: 68

Current Teams:  FC Tucson (PDL)

Pro Sports Competition: None

Past Teams: Tucson Fireballs (USL)

Regional Rivals:  Rayo OKC

Potential Owners: Arte Moreno

Potential Stadiums:  Kino Veterans Memorial Stadium. Hi Corbett Field.
El Paso
I covered the virtues of El Paso as a NASL market in our recent article on Texas, so go check it out there, but here are the stats:
MSA Ranking: 67

MSA Population: 830,000 (plus 1.1 million people across the border in Juarez)

TV Market Ranking: 98

Current Teams:  None

Pro Sports Competition: Chihuahuas (AAA)

Past Teams: El Paso Patriots (USL)

Regional Rivals:  Rayo OKC

Potential Owners: MountainStar Sports Group

Potential Stadiums:  SISD Student Activities Complex, Jones Stadium, Southwest University Park
Beyond the Million Population Metro Markets
The presently in effect USSF D1 Professional Standards require that 75% or more of a men's outdoor D1 league's teams play in metro markets greater than one million in population.   The USSF floated increasing that number to two million, though NASL threw a legal brushback pitch to the federation for proposing that and other changes that would make it harder for the league to achieve division stature parity with MLS.
In light of this, NASL would do well to limit the number of markets below one million and even two million that it takes on.  Fan support in Chattanooga might be so outstanding it warrants consideration to be part of the 75% exception if it gets the right investor backing, but that will be rare.  There are more small markets that could warrant NASL consideration with the right ownership groups in place.  
Like Tucson, Albuquerque (the subject of NASL expansion rumors in 2012), Fresno, and Ventura County CA are examples of such markets in the 800,000-1,000,000 population range that would seem more inclined to move up to USL rather than NASL since they have successful USL PDL teams today.  Omaha, Albany NY, Knoxville TN and Greenville SC are examples of markets in the same range that could be possible fits on the smaller side if they had truly outstanding ownership groups behind them.
Even smaller, Chattanooga-sized markets in the soccer hungry Pacific Northwest like Spokane and Boise would have to demonstrate a similar level of outsized support for the beautiful game in order to warrant NASL consideration.  These smaller metro areas would otherwise be better suited to USL or even NPSL/PDL unless NASL creates a lower division.
The end state of NASL will look like some combination of the existing teams in the league, expansion teams in a few more of the top 10 metro markets, several clubs in the big league cities without pro soccer as well as perhaps a few of the untapped markets above.  There are so many options available that NASL could easily create a real soccer pyramid with promotion and relegation, if it can find enough investors for all those markets.
Stay tuned for "USL Clubs That Could Look To NASL In The Future", Part III in this series on markets NASL should look at for expansion.