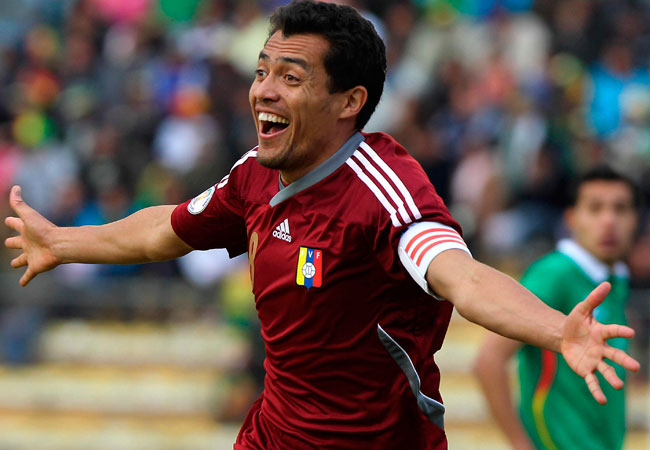 Official: Juan Arango signs with the New York Cosmos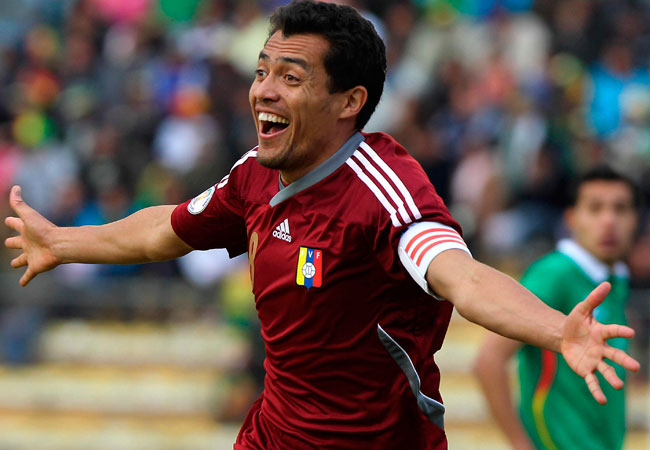 After much speculation from fans on whether he'd come, the Cosmos announced the signing of attacking midfielder Juan Arango today. The 35-year-old Venezuelan leads his national team with 127 appearances and 23 goals and joins the Cosmos after spending 2014-2015 with Tijuana. In his time with the Xolos, he logged 45 appearances while finding the net 11 times.
"I'm pleased to have this opportunity to sign with a legendary club like the New York Cosmos," said Arango."
His career, which took him from his native Venezuela to CF Monterrey, CF Pachucha and Puebla FC of Liga MX, also took him overseas. The first stop was La Liga's RCD Mallorca in 2004, where he spent five seasons and led the club in scoring during the 2005-06 season. He was sold to Bundesliga side Borussia Monchengladbach in 2009, logging 153 appearances and remaining with them until 2014 and his return to Liga MX with Tijuana.
Arango also led the Venezuelan national team to fourth place in Copa America in 2011, their highest finish to date and has represented his country in the tournament six times.
The Cosmos were not the only team in the league with their eye on Arango, who had also attracted the attention of Alessandro Nesta.
Widely regarded as a free kick specialist, he brings a skill set that will certainly help fill a void left by Marcos Senna's departure.
But, speaking of Senna, Arango's role will include more than what he brings to the pitch. As a player with his amount of experience and exposure, Arango will be looked at to fill a void left in the locker room, too.
"Juan is a player who has demonstrated great quality throughout his career," said Cosmos Head Coach and Sporting Director Giovanni Savarese. "He brings a tremendous amount of skill and experience with him and his leadership, on and off the pitch, will be very important for us this year."
Visit ThisIsCosmosCountry.com to read the full article.