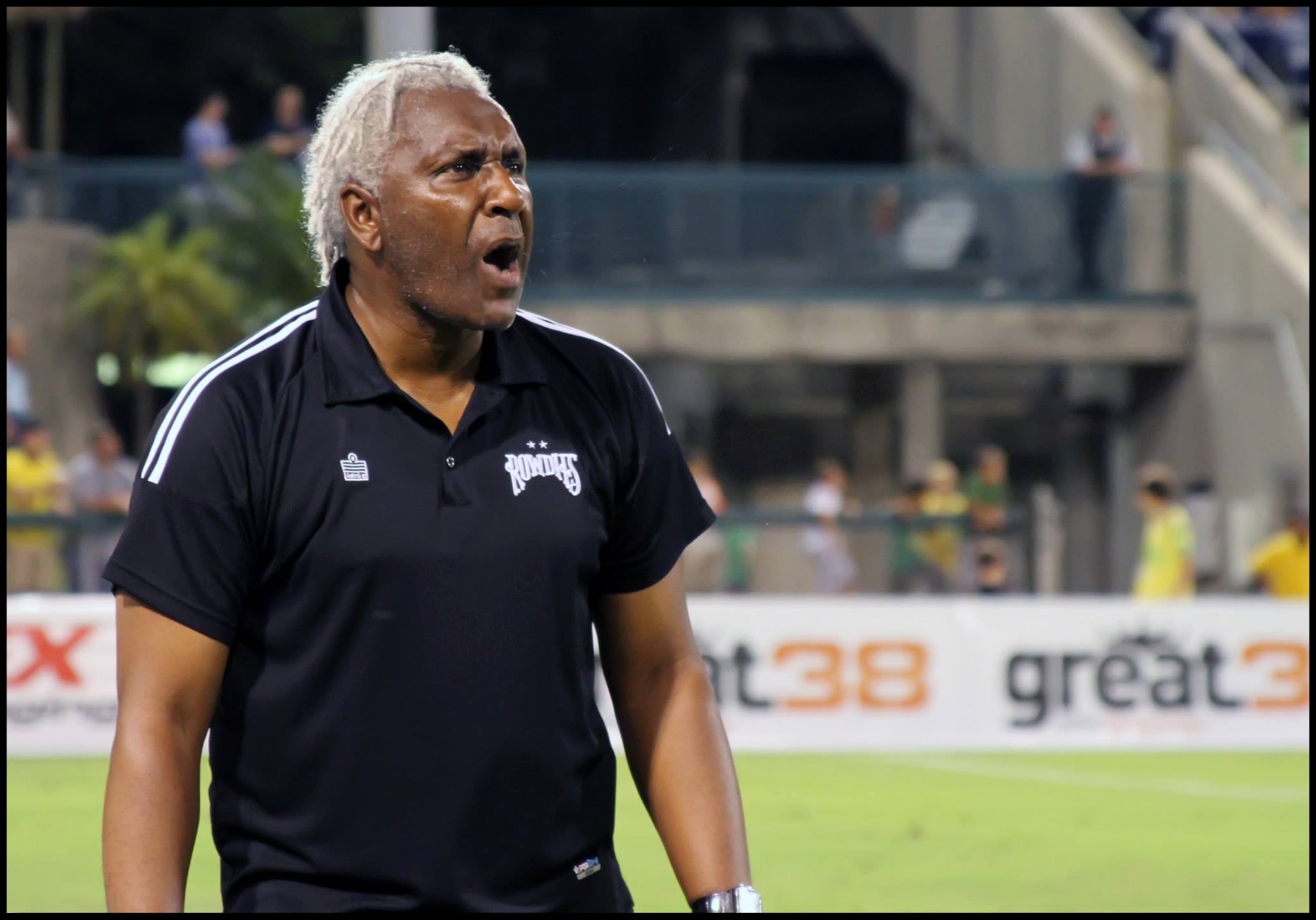 What Happened To Ricky Hill?
On December 12th, 2013, St. Petersburg businessman Bill Edwards purchased controlling interest of the Tampa Bay Rowdies from David Laxer and Andrew Nestor. The terms of the deal were not disclosed, but press releases included two very important bits of news – former owner and team president Andrew Nestor would remain on board as president and general manager, and head coach Ricky Hill would be retained for an additional year. By April 22nd of 2014, Nestor was gone, and Ricky Hill signed a three-year contract, one of the longest in the NASL.
By November 18th, after a dismal 2014 season (7-9-11 – 8th place) and a 7 game winless streak, coach Ricky Hill was dismissed in the very last sentence of a press release announcing the hiring of new GM Farrukh Quraishi. Coach Hill was informed the night before.
The questions about what happened in 2014 are numerous, but wholly irrelevant. What led to a 7-0 drubbing by San Antonio? Fan frustration with the lineup was unkind, as were jabs thrown at holding central midfielder Shane Hill, Ricky's son. The firing was not a significant surprise to anyone who followed Rowdies soccer, but the treatment was seen, even by coach Hill's harshest critics, as rather callous. If the coaching was the issue, then why were 22 of the 28 players on the roster in 2014, all let go at the end of the season? (Only Hristov, Pickens, Shriver, Savage, Mkandawire, and Hertzog remained) With an overall record of 46-37-37 at the time of his dismissal, coach Ricky Hill was the second most successful and second longest tenured coach in the modern NASL era, behind Manny Lagos. The Rowdies have since recorded 10 wins, 9 draws and 11 losses under coaches Thomas Rongen and Stuart Campbell, leading them to 5th place in the overall standings. Prior to 2014, the Rowdies under coach Hill never finished lower than 3rd. His overall record in the Open Cup was 3 wins, 2 losses, and the second highest finish in the NASL (4th Round – 2013).
So this must raise the question, where is Ricky Hill now?
With completely unproven coaches like Marcelo Neveleff being picked up in the spring of 2015 by the Ft. Lauderdale Strikers, why wasn't Ricky Hill on the top of the list? As the Atlanta Silverbacks struggled to find both an owner and a coach who was not conducting business via Skype, did Ricky Hill's agent get a call? When Marc Dos Santos moved on to the MLS farm team in Kansas City, the Ottawa Fury chose to go back even farther and hire the man that Ricky Hill replaced in Paul Daglish.   Was coach Hill on that short list? Since his firing in 2014, expansion teams in Jacksonville (Jose Luis Vilarreal, Guillermo Hoyos and Eric Dade – now Tony Meola) and Indianapolis (Juergen Sommer, Tim Regan – now Tim Hankinson) have both fired and hired new coaches. In 2016, three new expansion teams in Oklahoma City (former San Antonio baggage claim star Alen Marcina), Miami (Alessandro Nesta) and Puerto Rico (Adrian Whitbread) will all start playing, but not one of them ever mentioned interviewing or even scouting Ricky Hill as their head coach. There has been no shortage of coaching opportunities, and that's just in the NASL. There is no doubt that many MLS teams would love to have a coach of his caliber as part of their technical staff, and USL teams would most likely scream in delight at the thought of having him lead their franchises.


This continues to raise the question, why not Ricky Hill?
It's clearly not his record (see above).
It's not his coaching ability (2012 NASL Champion, 1992 [APSL] Coach of the Year, 2003 [Trinidad Professional League] and 2013 Coach of the Year [NASL], 2011, 2012 and 2014 Fair Play Award [NASL])
It's not his history – 3 time English National Team player, 54 goals in 436 appearances at Luton Town, and as well as their coach in 2000, and a former Rowdies player and coach in 1992.
Let's ask the ugly but obvious question – Could it be his race? In the entire history of the modern NASL, there have only been two black coaches – Ricky Hill and Brian Haynes – winners of the 2012 and 2013 Coaches of the Year, respectively. Neither have worked since their firing. There are currently no black coaches in the NASL. In fact, there is not a single black member of any technical staff in the entirety of the NASL, including trainers and equipment managers.
With the new signing in April of 2014, spanning until the spring of 2017 – is Ricky Hill still under contract? If so, why would an owner continue to retain someone to not work? Or to rephrase the question, would Bill Edwards pay coach Ricky Hill to sit in Tampa under contract, to avoid having to play against him with another team?
There are a multitude of questions surrounding coach Ricky Hill, who sources have confirmed is still living in Tampa, but very few answers. No one is talking about what happened.
Including Ricky Hill.
Sources:
http://www.tampabay.com/sports/soccer/bill-edwards-buys-controlling-interest-in-rowdies/2156802
http://www.sunshinesoccernews.com/teams/rowdies2.php?article_id=1739
https://en.wikipedia.org/wiki/North_American_Soccer_League_Other_Awards#Fair_Play_Award
Editors Note:  The original article incorrectly stated that Ricky Hill played for the British National Team, rather than the English National Team.