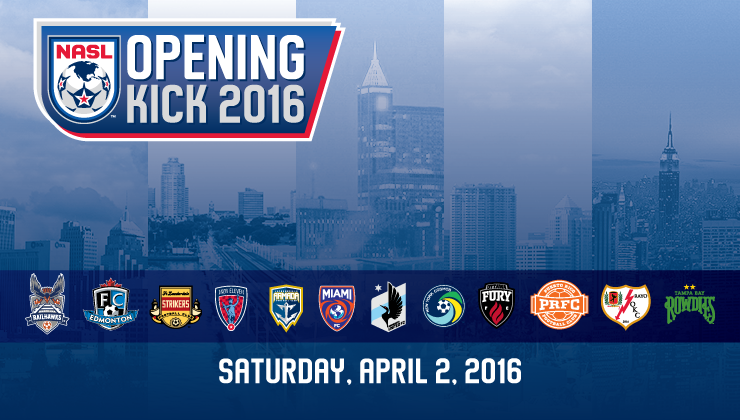 NASL Officially Releases Full 2016 Season Schedule
After months of frustration and wrangling with both expansion and contraction of teams, the NASL finally released not just the Spring 2016 schedule, but the entire season.  For supporters who travel, teams who coordinate events, and fans who just want to know when are where the games are going to be, this was a very welcome surprise.  Initial fan feedback is very positive compared to previous years, which had lengthy and sometimes unwieldy road games scheduled that had teams crisscrossing around.  It appears the league spent some good amount of time on this, and with few exceptions, managed to put out a solid map of the season to come.
The obvious absences of both the Atlanta Silverbacks and the San Antonio Scorpions were noted, but not surprising, as both teams had been officially "suspending operations" prior to the schedule release.   Speculation remains where either of the two franchises will end up, but that will be an issue for the 2017 Season, amongst other rumored expansion.