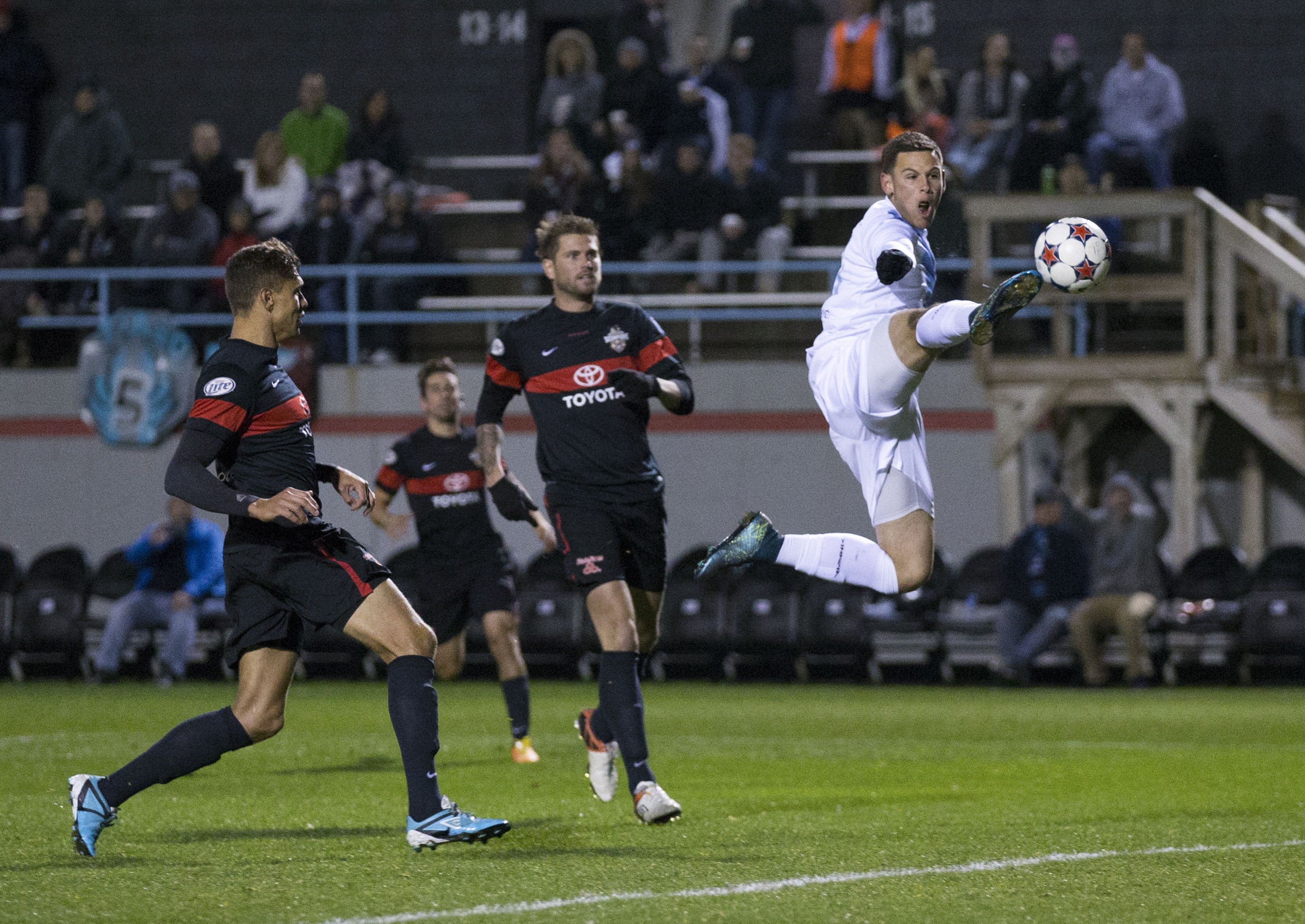 Recap: San Antonio hold Minnesota to a draw and avoid last place
Minnesota United 2 – 2 San Antonio Scorpions
Location: NSC Stadium, Blaine, MN
Attendance: 5890
Goals: 
54′-Giuseppe Gentile (SAS)
70′-PK, Pablo Campos (MNU)
85′-PK, Rafael Castillo (SAS)
90′-Kevin Venegas (MNU)
Substitutions: 
MNU
60′-Pablo Campos (forward) for Christian Ramirez (forward)
60′-J.C. Banks (central midfield) for Juliano Vicentini (central midfield)
78′-Alejandro Vela (right winger) for Daniel Mendes (right winger)
SAS
62′- Cesar Elizondo (central midfield) for Marvin Chavez (central midfield)
79′-Omar Cummings (forward) for Giuseppe Gentile (forward)
81′-Stephen DeRoux (leftback) for Zourab Tsiskaridze (centerback)
Highlights:
[youtube http://www.youtube.com/watch?v=f8kHIQThbe0&w=560&h=315]
Major Themes: 
With the point, San Antonio avoids being a team that went from first to worst. It's been a difficult season for the Scorpions, but there have been some stellar individual performances: centerback Zourab Tsiskaridze's Goal of the Year nomination, leftback Stephen DeRoux becoming the team's all-time minutes played leader, and yet another strong season from winger Billy Forbes.

Minnesota will now have to change its focus to the playoffs. United will travel to the Ottawa Fury in the Seminfinal. Neither in nor out of form, Minnesota will have to focus and play a far better brand of soccer than what it's done these last three matches of the season.
In Form:
Kalif Alhassan has the hot boot for Minnesota right now. The left winger will be entering the NASL playoffs for the first time.
Liabilities:
Penalty kicks will not be enough to beat Ottawa in the playoffs. Minnesota has to get back to scoring in the run of play.
Lessons Learned:
Weeks ago I called for the firing of San Antonio Scorpions manager Alen Marcina. After the match on Saturday night, he was told that he would not be returning as Scorpions manager. It was done in an unprofessional manner, and though I've been critical of Marcina, he is a professional and deserves more respect than what he was given. Whoever takes on the mantle in San Antonio will essentially be in charge of building an entirely new team. This has lead to some dissent among supporters. Let's hope swift action rights the ship in the Alamo City.