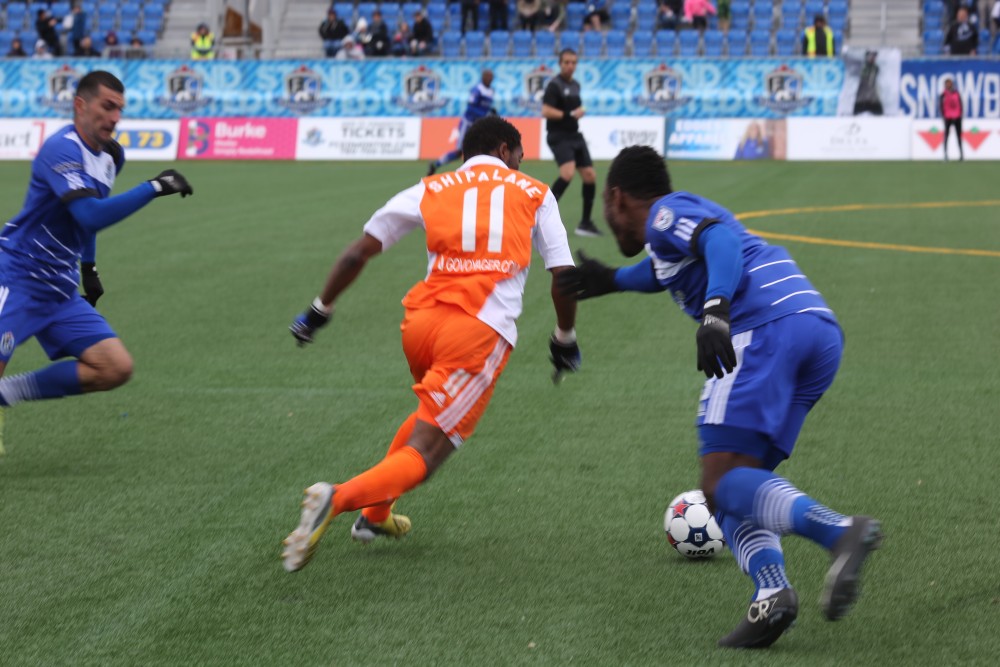 Preview: Edmonton continue long road trip in Carolina
Carolina Railhawks – FC Edmonton
Major Themes:
– FC Edmonton are moving to their 3rd game of a 4 game road trip that began with losses against Ottawa and New York. The Eddies sit one point off the Rowdies' final playoff spot and tied with Fort Lauderdale who have a game in hand. And while all three teams dropped points this past weekend, the Eddies will likely not see similar luck again. Arresting this fall is now a existential concern as far as playoff contention is concerned.
– Carolina's website defiantly plays up the team's championship chances but they're going to need a fair amount of luck to overcome the 6 point deficit (even with a game in hand) that they face. Form, in particular, is against them. A 3-0 win against the Armada this past weekend will have increased team morale but the Railhawks have only 2 wins in their last 12 matches (going back to July).
In the last game:
Edmonton convincingly defeat the Railhawks with three first half goals.
Keep An Eye On:
– Edmonton's defense – Every single one of the three goals scored by the Cosmos over the weekend came in the wake of a defensive error by the Eddies. In this game the salient question is not if the Edmonton defense screws up but when.
– Nazmi Albadawi (CAR) – Albadawi had 2 goals and an assist against San Antonio. The Eddies defense didn't look much better than San Antonio's which might leave the second year Railhawk in a strong position to score again.
– Tiyi Shipalane (CAR) – 'The human highlight reel' as the Railhawks commentators call him was in fine form this past weekend. At his best he's able to thwart defenders with phenomenal ball control to create goals but the question is whether that Shipalane shows up today.
You won't notice:
– Lance Laing and Sainey Nyassi (FCE) – The regular starters will once again be missed as they will return from international duty with Jamaica and Gambia respectively late in the week. The Eddies backups are not even close to good enough to cover the gapping hole that Laing and Nyassi's absence creates. To top things off, Gambia crashed out of World Cup qualifying to Namibia and Laing made a massive error leading to the final goal in Jamaica's 0-3 loss to South Korea. So neither player will come back in the best possible mindset.