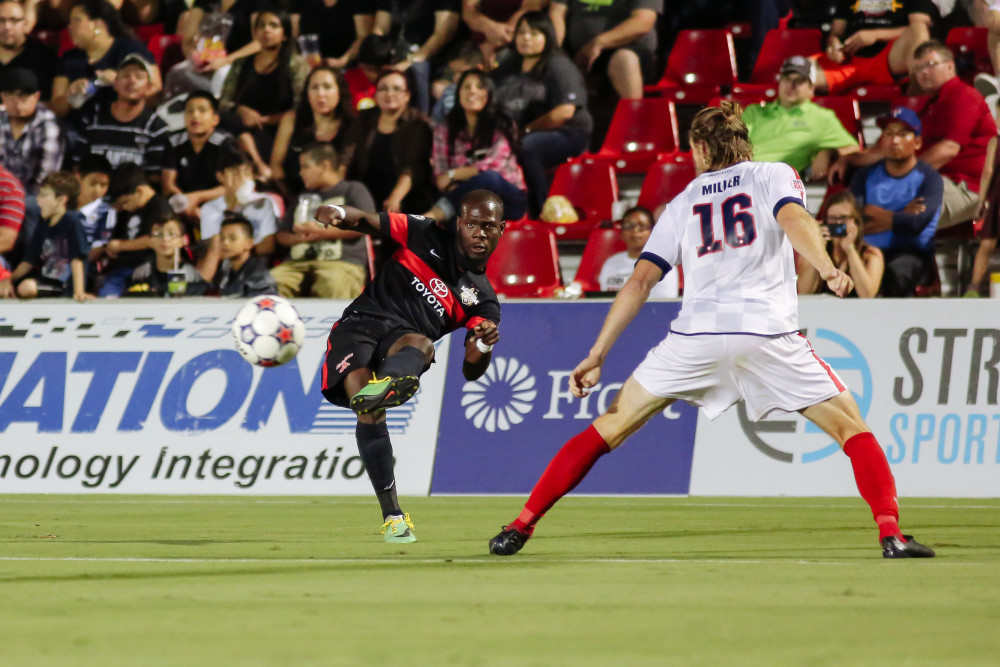 Preview: Indy look for revenge hosting San Antonio
Indy Eleven – San Antonio Scorpions
Major Themes:
At this point in the season, both of these teams are only playing for pride. To believe that either of these teams are going to make the playoffs reveals one to be at best painfully naive and at worst a myopic buffoon. Having said that, these are two professional teams and they will play hard and fast to the very end. In fact, several players from each side still have something to prove and are looking to salvage their seasons.

Last season's champions, the San Antonio Scorpions, have endured one of the worst seasons in its brief history, which was 2013 when the team went 9-3-14 or four points better than where it stands now. With five games to go (four of which against the top four teams in the league), it's very doubtful that San Antonio will improve its standing. Part of this failure has been due to the complete offensive disappearance of forward Omar Cummings. Still in the race for the league's Golden Boot, Cummings hasn't scored in over two months. Believe that he will be most hungry.

The Indy Eleven have drawn huge and devoted home crowds, but have yet to really reward its supporters with success. Indianapolis is always improving, it's just so incremental that no one notices. Looking at the fact that four players are tied as the team's top scorer with only three goals, it's not difficult to see what Indy's greatest weakness is. Midfielder Dylan Mares and rightback Marco Franco are making serious cases to be considered for Young Player of the Year, but will they be enough to lift the rather middling-to-poor Eleven over the poor-to-middling Scorpions?
In The Last Game:
Last time these two teams met was in San Antonio and the Scorpions did a thoroughly professional job dispatching the visitors, so expect Indy to repay them in kind.
[youtube http://www.youtube.com/watch?v=7DM2uNlOCHQ&w=560&h=315]
Keep An Eye On:
Newest Scorpion winger/forward Kris Tyrpak picked up a goal in his San Antonio debut. What a screamer it was, Play of the Week in fact. Having him up top with Cummings or out wide to spell the increasingly put upon Billy Forbes and always underwhelming Cesar Elizondo will make the San Antonio attack something it hasn't been all season–dangerous.
[youtube http://www.youtube.com/watch?v=gt1jGryzEiA?t=1m23s&w=560&h=315]
San Antonio's defense has given up seven goals over the last two matches. Indy Eleven have drawn its last two match barely scoring a single goal in each. If Indy is going to start scoring, then it will be against this San Antonio team.
You Might See:
The few matches San Antonio has played with a modicum of civility. Only three yellow cards over the last three matches. It'll be more difficult to resist the urge to foul given the team is backed into a corner and will be playing before hostile fans.
You Will See:
It'll be college night at Carroll Stadium so the crowd will (hopefully) be wilder and larger than usual. Indy's atmosphere in its supporters' section is passionate, so expect the enthusiasm to spread to all quarters of the stands.