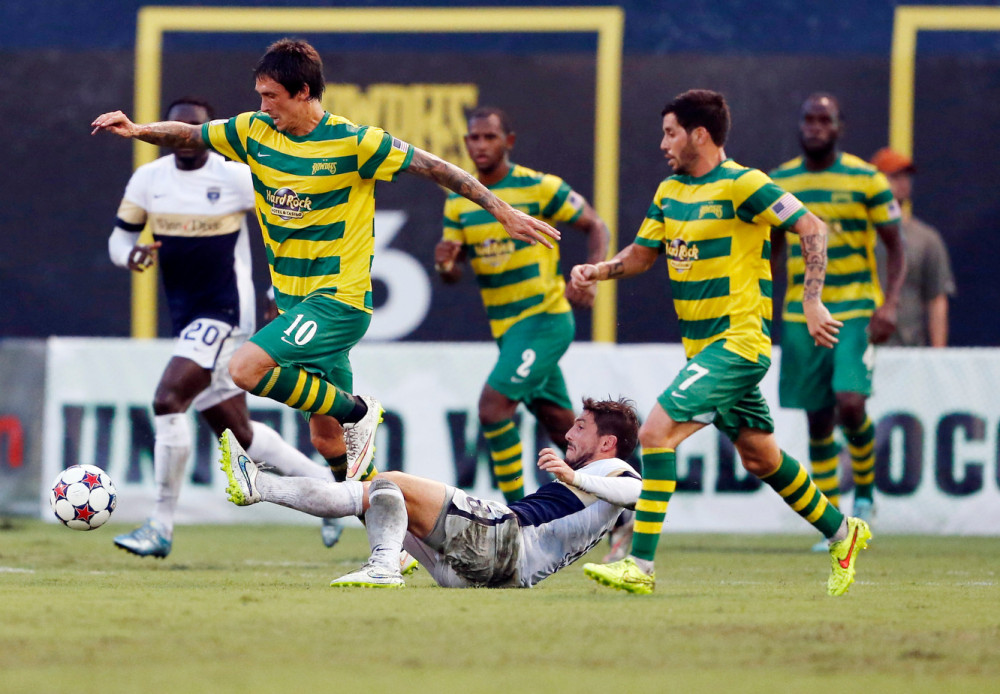 Preview: Rowdies invade rebuilding Armada
Tampa Bay Rowdies @ Jacksonville Armada
Major Themes
The Armada are reeling from the dismissal of their first year coach Guillermo Hoyos and General Manager Dario Sala. Director of player personnel Eric Dade will take the helm.
The Rowdies are desperate for wins at this point in the season. Every match matters for new coach Stuart Campbell, who has a lot to prove still. After putting up a great performance against the league leading Cosmos, the Rowdies fell flat against Edmonton, but rebounded strongly against a dismal San Antonio squad last weekend.
Last Time They Met
Who To Watch
Midfielder Giorgi Hristov has excelled both up top and at the #10 spot, but seems more comfortable as a true striker in Stuart Campbell's 4-4-2.
Who knows if often injured midfielder Alhassane Keita will be available, but he has the ability to change games. No one knows if Dade will retain his predecessor's desire for the 4-3-3 formation, but chances are they will revert to a more easy to manage 4-4-2.
What To Look For
Will the Armada offense actually wake up and score?  It's been a six game drought for Jacksonville and against the stout Tampa Bay defenses, it will be a serious challenge.
The heads of the Rowdies – Tampa Bay has a tendency to play down to their competition, and with Jacksonville at the bottom of the fall table, this could be the trap game that they have a tendency to drop.
What You Won't See
Despite incessant fan desire and adequate rest, midfielder Freddy Adu and forward Omar Salgado still have not leapt into the starting 11. Either the new system doesn't suit their skills, or the new coach isn't enamored with their game changing abilities.
A slow bunkered down game with no attacks. Both these teams are desperate for a win – either to steady the ship, or to bail out the rising water.