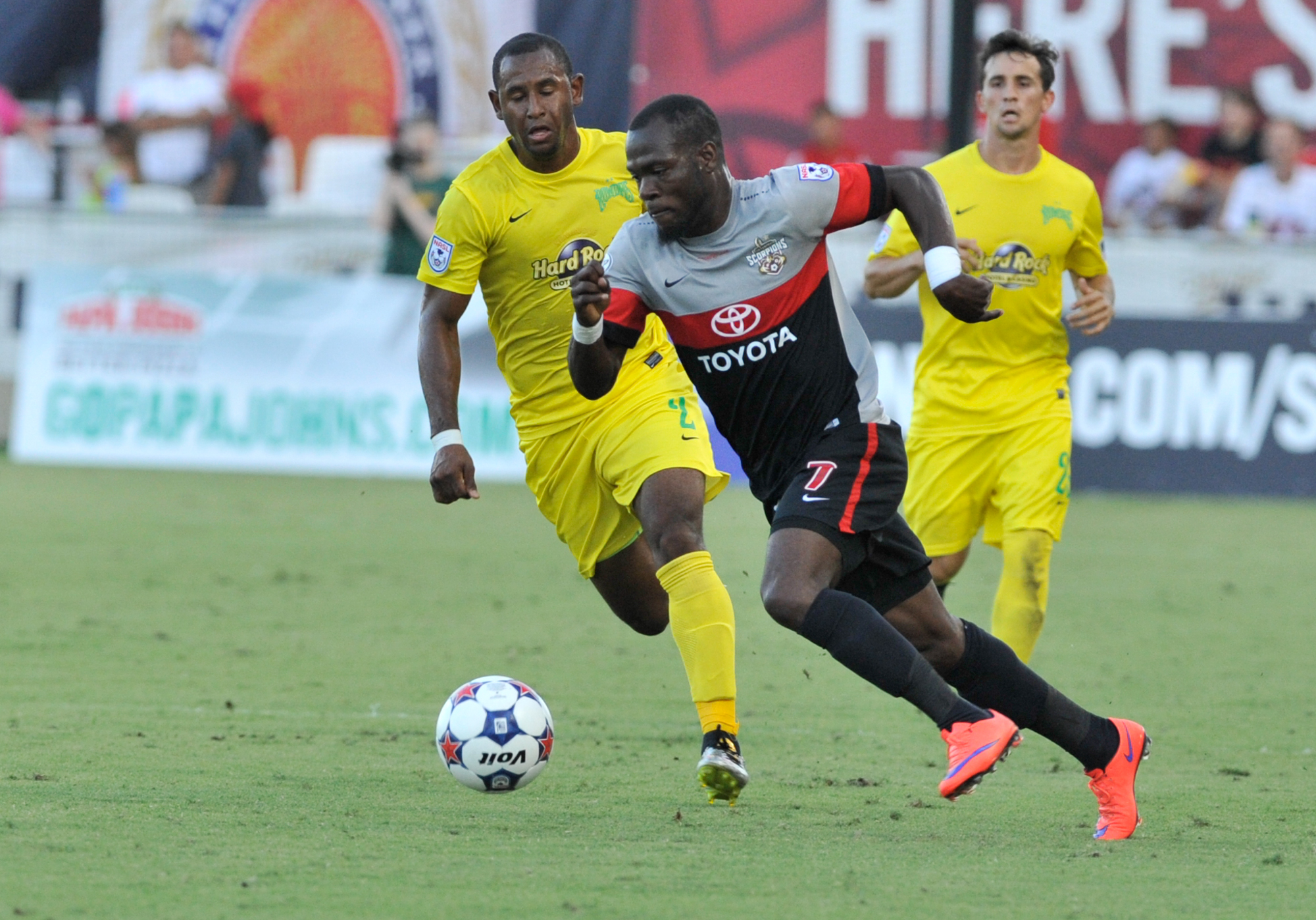 Preview: Tampa Bay Rowdies vs San Antonio Scorpions
Tampa Bay Rowdies – San Antonio Scorpions

Major Themes:
This will be Tampa Bay Rowdies new manager Stuart Campbell's first match in charge against San Antonio. A win and a Ft. Lauderdale Strikers loss or draw will see the Rowdies recapture the final playoff spot.
Rowdies are 3-3-0 home at Al Lang Stadium this Fall, while San Antonio Scorpions have yet to win on the road this Fall (0-3-2)
Even with a win, San Antonio are all but out of playoff contention. When you have to utter the phrase "mathematically possible," then you're season is done. Watch to see if the Scorpions can maintain any semblance of discipline, because the team has now had three straight matches where one of its players have received a red card.
In The Last Game:
[youtube http://www.youtube.com/watch?v=xpOv7GlRpI4&w=560&h=315]
San Antonio centerback Julius James broke his leg, forward Omar Cummings scored a brace, and Tampa Bay Rowdies ushered in a four match winless streak (0-1-3) beginning a fall from second place to fifth that cost manager Thomas Rongen his job.
Keep An Eye On:
Darwin Espinal was recently profiled by the league with his fellow Young Player of the Year contenders. Expect to see the dynamic midfielder in the mix (although of late he's been coming off the bench around the hour mark). 
Both Marvin Chavez (Play of the Week contender last week) and Rafael Castillo made the NASL Team of the Week last week. The right midfielder and central midfielder have been fighting desperately to keep the Scorpions relevant. The league has realized how to stifle winger Billy Forbes (somewhat) if he should play following his injury two weeks ago, and forward Omar Cummings has allowed himself to fade away into obscurity. If San Antonio are going to make a desperate and last ditch effort to push itself into playoff contention, then it will need Chavez and Castillo to continue to carry the load for the team.
You Might See:
Freddy Adu traveled with the team last week and was unused substitute. He and Omar Salgado are now healthy and available which could help turn around Tampa Bay's fortunes.
You Won't See:
San Antonio winger Cesar Elizondo who earned himself a straight red card in the dying minutes of last week's victory over Indy Eleven.