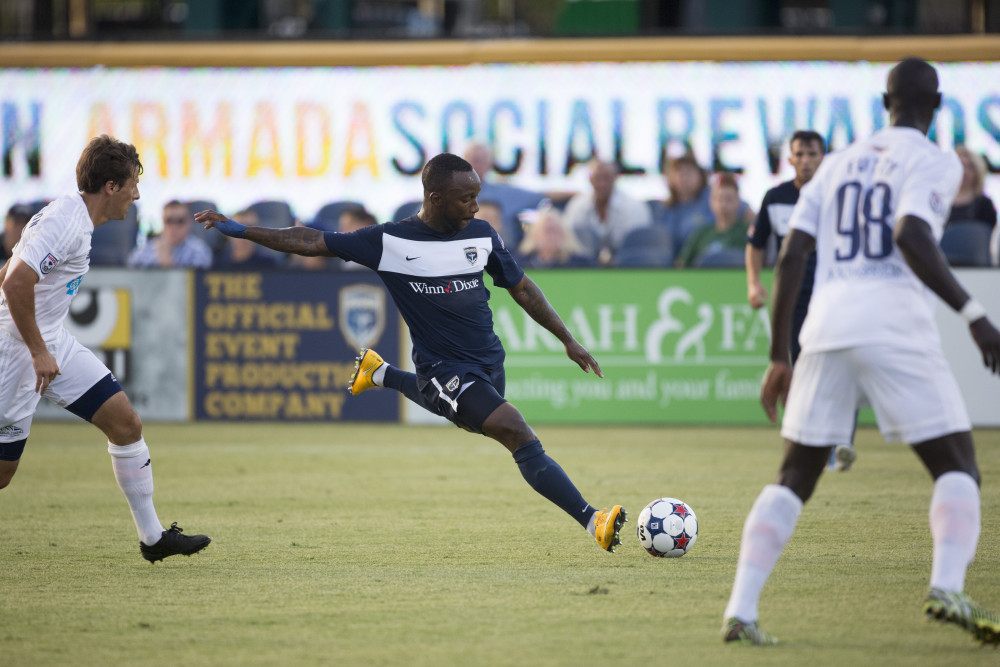 Preview: Rested Railhawks Face Ambitious Armada
Jacksonville Armada vs. Carolina Railhawks
The Carolina Railhawks will travel to Jacksonville, who look to avenge an embarrassing home 4-0 defeat when these teams met in May.
What We Can Learn from Last Time
People still list Carolina near the top of certain power ratings, presumably because their goal differential has stayed at a tidy +6 for about four years now. +6 looks impressive. But never should it be forgotten that four of those six came in Jacksonville amidst a 4-0 drubbing that was really just a spectacular display of disinterested defending.
Defending the Armada
Luckily for Carolina, it doesn't seem like Jacksonville has taken any more interest in defending. However, the Jacksonville back line, and hopefully its performance, will be shifting with the suspension of Lucas Trejo.
Usually when you look across the line and see the second-choice centerback lining up, you feel a little better about maybe getting an extra opportunity or two. But Jacksonville has played six games this fall and they've allowed three or more goals in half of them. Centerbacks Lucas Trejo and Fabricio Ortiz have been involved in all of them.
Weirdly, they also started Jacksonville's only win this fall, a 1-0 shock of the Cosmos. However, Ortiz left that game, leaving substitute Nurdin Hrustic and Trejo to deal with the Cosmos onslaught.
They succeeded. It's worth wondering if Hrustic could be a long term answer back there and he'll get another opportunity to prove that against a mostly healthy Carolina attack.
The Stakes
Speaking of positive goal differential, there's a clear demarcation between the five solid NASL teams and the six struggling ones. Carolina will need to beat out either Tampa Bay or Minnesota, with Ottawa likely out of reach, to make the playoffs, and a win would vault the Railies over the Loons.
Meanwhile Jacksonville need some results to avoid the relegation Bill Peterson eventually wants to institute.
Editor's Note: This piece was written by Ian Foster.