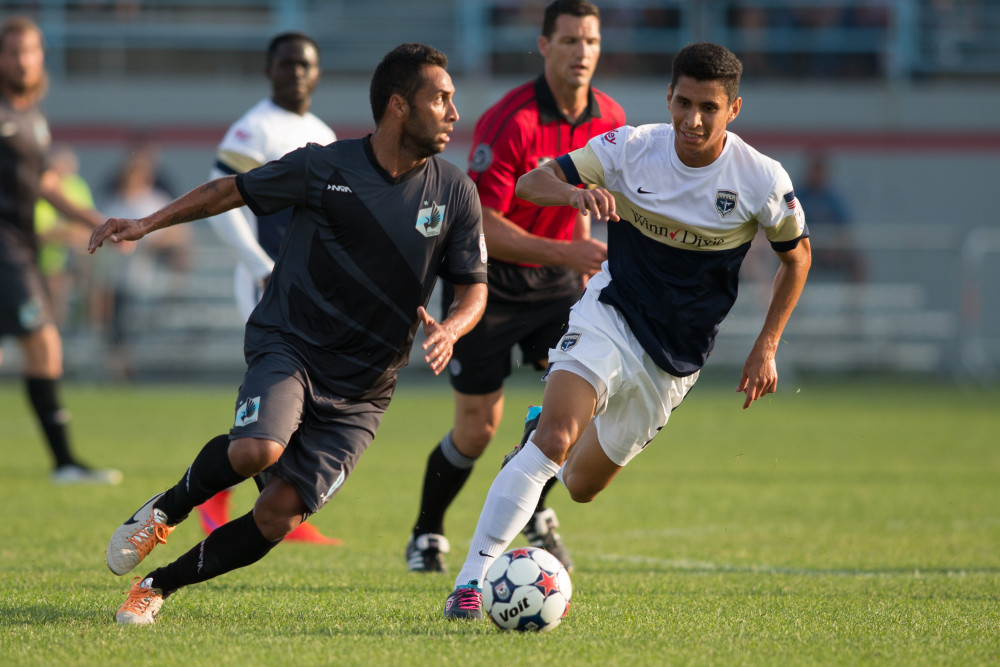 Preview: Loons Sail Toward Choppy Water In Jacksonville
Jacksonville Armada FC vs. Minnesota United FC
Major Themes:
– This is the third ever encounter for these two teams and the first hosted by Jacksonville. Minnesota won the first two games 3-2 and 4-0.
– Jacksonville's horrendous 0-1-6 away form hides the fact that they have a fantastic 4-1-1 record at home. Will the home field advantage help them overcome the Loons?
– Minnesota comes to Jacksonville on the 2nd leg of a 3 game road trip on a two game winning streak and with 4 goals scored in both games.
– Jacksonville have had a week and a half off after slaying the Cosmos 1-0 at home.
– With a game in hand, Minnesota are tied for 21 points with fourth place Carolina in NASL Combined Table. A win in Jacksonville would do much to help earn a spot in the NASL Championship.
In the last game:
Keep An Eye On:
– Kalif Alhassan (MNU) – The midfielder has shown two strong performances back to back and scored the game winning goal against the San Antonio Scorpions on Saturday. Expect him to show his skill running at the defense.
– Pascal Millien (JAX) – Returning from Gold Cup duty, Millien will want to maintain his place as the highest goal scorer at the Armada.
– Jacksonville's Attack – This marks the first time since May 16th that Alhassane Keita, Pascal Millien and Jemal Johnson are all in the lineup together. Jacksonville's other early season starter Marco Flores was out injured the last game it remains to be seen if he will be fit for this match,
– Christian Ramirez and Ibson (MNU) – 2014 Golden Boot Ramirez is on a 3 goal streak (in 3 games) while Ibson has scored 2 goals in 2 games.
– Jacksonvilles goalkeeping choice – David Sierra has started the last two games, replacing regular starter Miguel Gallardo. He was in horrific form against Minnesota (again) on July 15th but managed to impress quite a bit when playing against the Cosmos three days later. It remains to be seen if coach Guillermo Hoyos chooses to keep the faith or puts Gallardo back on the pitch.
You Probably Won't See:
– A cagey, defensive game – Both teams feature powerful attacks and worrisome defenses. Typically you would say that Jacksonville has the shakier back line but in their last game they managed to keep a clean sheet against the Cosmos. On the other hand, Minnesota conceded three goals to the Scorpions.