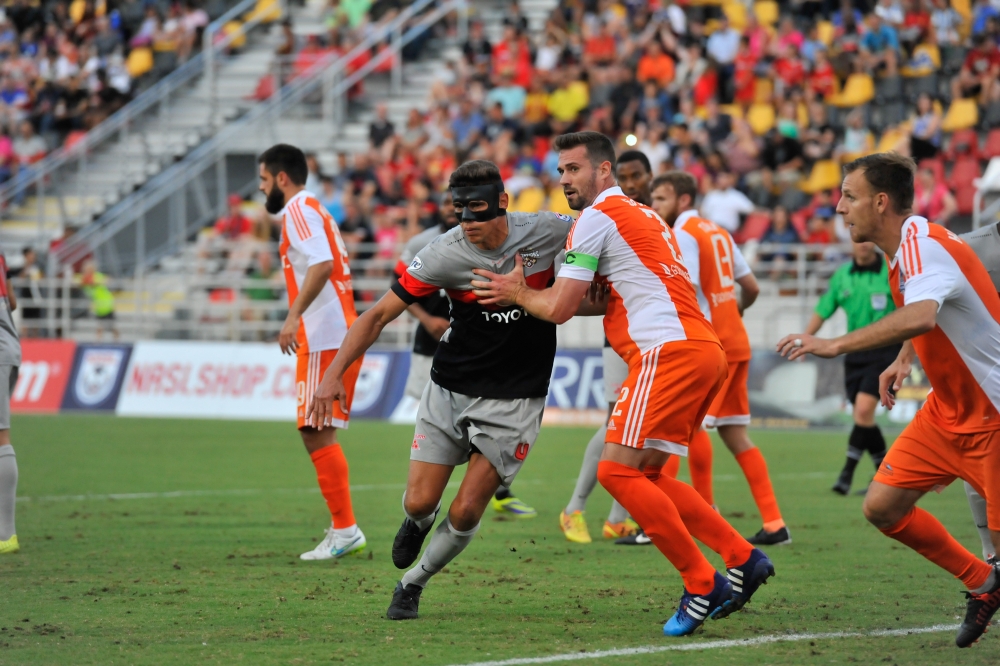 Preview: Full-Strength Carolina Prepares for Scorpions Attack
Carolina Railhawks vs. San Antonio Scorpions
The Stakes:
Carolina is only on four points from three Fall matches despite holding 2nd-half leads in all three. The RailHawks not only expect to win at home, they need to win at home. The starting XI is good enough to compete for a Fall Title, but dropping another two points at home won't be.
After a hilarious first three matches that saw San Antonio lose by four and draw at home against an otherwise underwhelming FC Edmonton but rout table-topping Tampa Bay. A win would vault the defending champions ahead of Carolina and probably, depending on other results, in a playoff position.
What We Can Learn From Their Last Meeting:

The RailHawks that walked onto Toyota Field were missing Futty Danso, Wells Thompson (who hadn't cracked the starting lineup yet), Austin da Luz, Akira Fitzgerald, and Nacho Novo. In other words, that game happened before Carolina found their rotation and their form. But San Antonio's Omar Cummings and Billy Forbes have remained consistently terrifying over the last two months, and the team's multitude of MLS-caliber talent could find their groove at any time.
Most Interesting Matchup
The last time the back six of Carolina played this much attacking talent, the Cosmos were walking away from WakeMed Soccer Park with a draw after two stupid stoppage-time goals. While Carolina's 4-1-4-1 has meant fewer leaked goals, it has also taken a forward away from a high pressure that, in the Spring season, was quite imposing.
This means that even though they're on the road, the combination of Cummings, Forbes, and former RailHawk Cesar Elizondo will have plenty of opportunities to test Fitzgerald, Wes Knight, Danso, Connor Tobin, Kupono Low, and Thompson. Carolina fans probably don't want to see that happen, but Carolina scores easier anyway on the counter with da Luz and Tiyi Shipalane than when they entrust someone like Nazmi Albadawi or Neil Hlavaty to create atop the box.
And NASL fans should absolutely be excited to see San Antonio's full-strength attack push Carolina's full-strength defense. And who knows, maybe Eric Hassli will join the fun too.