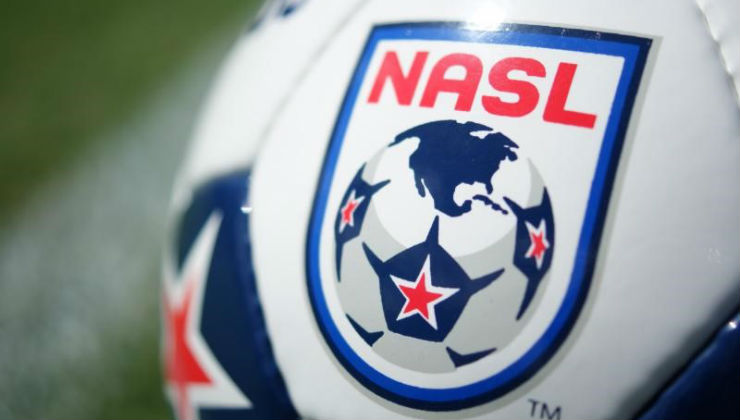 Peterson Picks Ronaldo Fenomeno And Kleberson For NASL All-Stars [Satire]
Brazilians Ronaldo and Kleberson have been named as NASL Commissioner Bill Peterson's discretionary picks for the 2015 NASL All-Star squad. Ronaldo and Kleberson were both members of the 2002 World Cup winning Brazil squad and are much lauded NASL personalities. Kleberson who appeared 20 times for Indy in 2014, captured headlines this year for suffering an Achilles injury that has sidelined him indefinitely from league action. He is currently serving as the assistant coach for the squad under Tim Regan. Fort Lauderdale part-owner Ronaldo has suggested he may take to the pitch if the Strikers make the NASL Championship but has yet to play a game for the Florida team.
Peterson said of his selections, "It's never easy to make selections such as these but at 36 and 38, Kleberson and Ronaldo are flagship NASL personalities. Their exclusion would disappoint fans all across the United States who watch our league in the hopes of catching a brief glimpse of their heroes. I also want to acknowledge fans in Miami and Tampa Bay who are disappointed that Paolo Maldini and Freddy Adu won't be all-stars; I know that if the rules allowed me more picks, they would have been next."
NASL fans reacted positively to the choices. Peter Evans of Indy's Slaughterhouse-19 shared his joy saying, "The foundation of American soccer is built from aging international greats. MLS knew that when they brought in Carlos Valderrama and Jorge Campos for that league's debut season. I'm glad Commissioner Peterson recognized this critical fact and did not allow the popularity of the NASL All-Star game to be compromised." Flight-19's Justin Yarbrough echoed the sentiments saying, "I only bother going to Strikers games because there is a chance Ronaldo could be subbed on. I mean, would anyone go to NYCFC games if Lampard wasn't signed to the team? And had anyone actually bothered going to LA Galaxy games before Gerrard stepped onto the pitch versus Toronto FC? Without Kleberson and Ronaldo, you might as well call the all-star game, the 'no-star' game." Not all reaction was positive. Reddit user 'LMou2' shared this view: "I was not told of this NASL rule of aging Brazilian all-stars. I worry for the state of the NASL based on this selection. I am unhappy on hearing this news."
Ronaldo and Kleberson join a fan picked team composed entirely of the New York Cosmos. The NASL All-Star game will be played on Thursday, July 23rd at 11:45 am in Portland, ME. The NASL All-Stars will face stiff opposition from England's 2014 Southern Football League Premier Division Champions, Corby Town. The fixture will be broadcast worldwide on North Korean channel 조선중앙텔레비죤 using "world famous broadcast equipment hand crafted by great leader on the summit of Mount Paektu." Online streams will be available to One World Sports subscribers.
(The preceding piece is satire. It meant to be read for humor value alone and is not intended to be factually accurate. All quotes are entirely fictional and crafted as parody.)