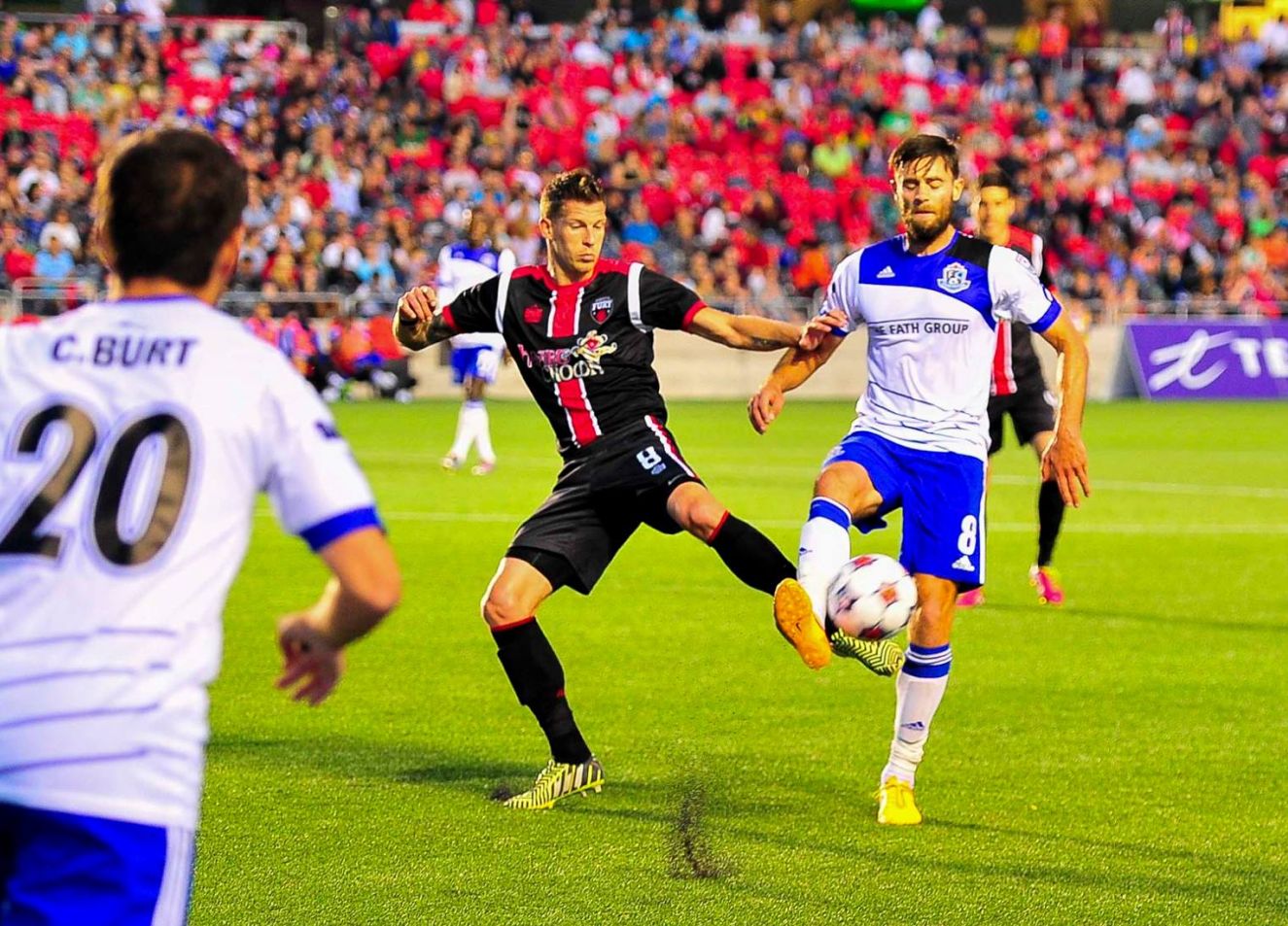 Nicki Paterson To Miss Rest Of Season
Every team has injuries, it is part of the game, some just a minor knock, but more often than not it ends up being a crucial injury at the worst possible time, the latter being the case for Ottawa Fury.  Paterson, Ottawa Fury's first ever signing, will miss the rest of the season after sustaining a serious ACL injury. Injury plagued Paterson at the beginning of last season and caused the Scotsman to miss the entire 2014 Spring Season.
Paterson had a great Spring Season this year , a regular in the midfield and leading Fury scorer with two goals.  The news will be devastating for Fury coaching staff as they prepare for their home match vs Jacksonville on July 5th, as they will already be missing midfielder De Guzman who is off on international duty, and it does not appear that captain Richie Ryan will be 100% match fit, as he himself missed the entire Spring Season with a leg injury. Dos Santos says he will likely be bringing in someone to replace Paterson if he can
Ottawa Fury recently parted ways with midfielder Patryk Misik, and with Paterson, De Guzman and Ryan all out or questionable, it appears that either Drew Beckie or Mauro Eustaquio will be put into the central midfield for the upcoming Fall Season opener.  Mauro is a natural central midfielder who has played well in that position in the past, while Beckie has recently moved into the spot after playing last year at centre back, and may be favored by Fury coach Dos Santos.
A positive note for Ottawa is that Phil Davies will return for the Fall Season after breaking his arm in pre-season and missing the entire Spring.  Davies is a very versatile players who can play down the right in at full back, midfield or winger.   He had a strong pre-season for Ottawa this year before seriously breaking his arm in Canton, New York against Syracuse University, and following surgery and a long recovery, the young Canadian is ready to return to the lineup.